Share your wedding story with a customized .wedding domain
Showcase photos, dates, and other specific details about your big day with .wedding
Getting married? Want to share all the details of your special day with friends and family? Register your website with a customized, memorable .wedding domain and share your story.A wedding website is a great way to showcase all of your plans for the most special day in your life, and what better way to display this website than with a new IONOS .wedding domain?Give your family and friends a memorable way to stay informed of all of the details about your big day by securing your brand new .wedding domain name today!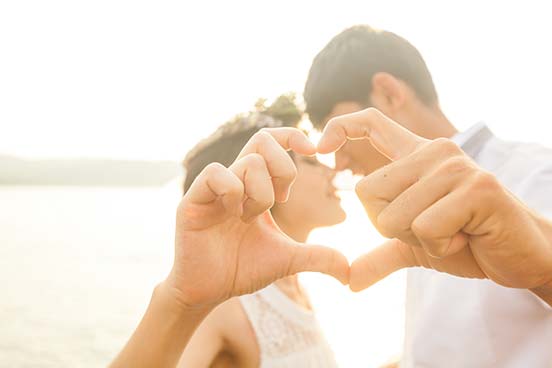 Attract new customers to your business with a new .wedding domain
Whether you are a photographer, a caterer, event planner, or something else, you can advertise your services to a specific customer group with a brand new .wedding domain name from IONOS. This new domain name allows you to register a short, memorable web address with a very specific focus on the wedding market.Even if you specialize in a variety of events, establishing a web presence for your business with a dedicated .wedding domain is a great way to segment your website, and show a segmented group of customers that you are a professional solution for their exact wedding planning needs.To find out if your preferred .wedding domain is available, utilize IONOS convenient domain search tool. Enter your desired URL and find out immediately whether that name is available for registration. Secure your .wedding domain today!
Didn't find what you were looking for?
Maybe we still have the right solution for you.
Live Chat
Chat with one of our IONOS experts.