Using IONOS SPF to Improve Email Delivery
Having trouble sending email to Gmail accounts?
Starting November 2022, Google has increased the security requirements for new senders sending emails to private Gmail addresses. To reduce the risk of your emails being rejected or classified as SPAM by Google, we recommend you set up IONOS SPF for your domain. To do so, simply follow the steps below.
If you use IONOS email accounts, we recommend using the IONOS SPF settings. By adding an SPF record to your domain, you ensure that your emails are designated as trusted and less likely to be interpreted as spam or spoofed. The same applies if your websites support sending emails.
Please Note
Domains purchased from IONOS after 13 December 2022 already have this setting enabled automatically.
Setting Up IONOS SPF
Open the DNS settings of the desired domain in your IONOS account.
Click

Add Record

.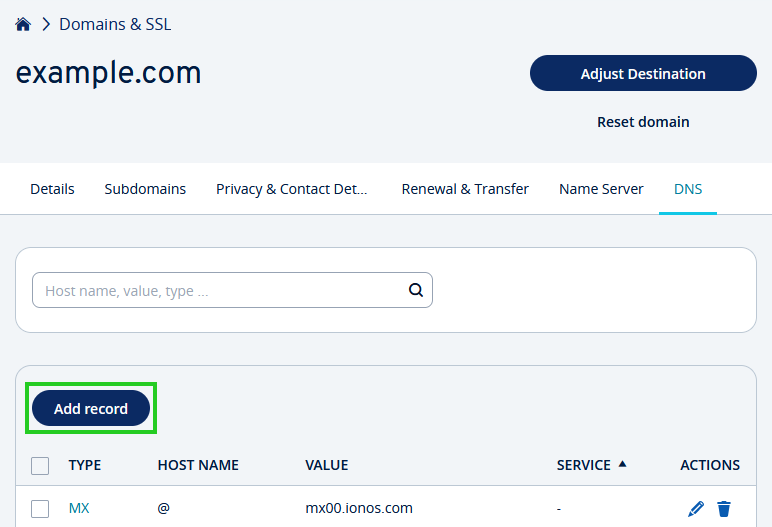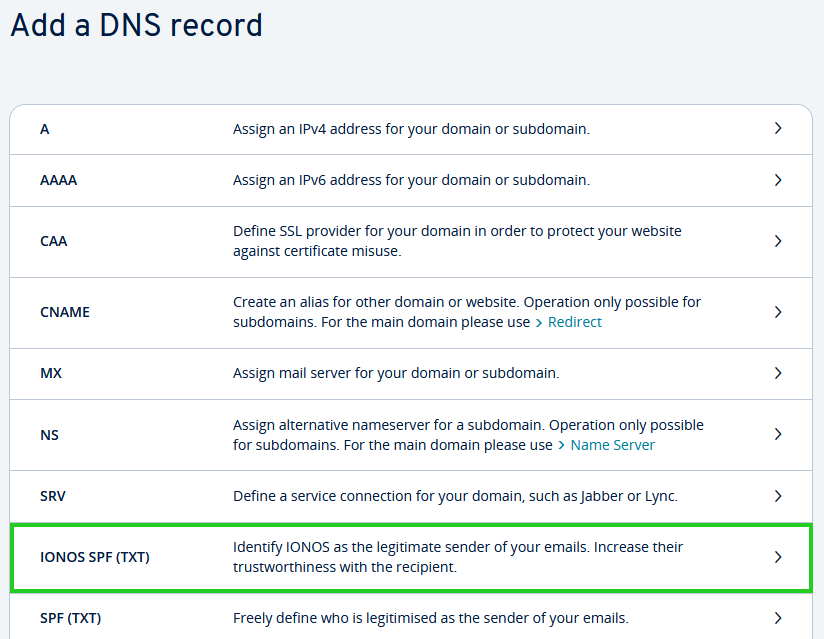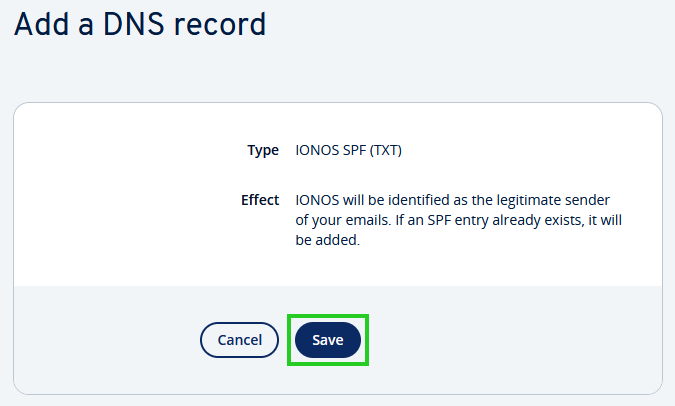 A TXT record for IONOS SPF is now created for your domain. You do not need to do anything else.
It may take up to 48 hours for this change to propagate globally and for the SPF record to take effect.
Notes
If an SPF TXT record already exists for another email service you are using, it is automatically supplemented with the information of the IONOS mail servers.
You can change the entry by editing or deleting the TXT record. However, please do this only if you have the appropriate knowledge of the effects it will have. Otherwise, the sending of your emails may be affected.
---