Setting Up Microsoft Exchange® 2019 in Outlook 2016
This article explains how to set up your new Microsoft Exchange 2019 account in Outlook 2016. If you use Microsoft Exchange 2019, the Microsoft Exchange 2019 account will be automatically detected and set up in Outlook 2016. At the end of this article, you can find solutions for problems that may occur.
Launch Microsoft Outlook 2016
Click File > Account Information >

+ Add Account

Enter the following data in the appropriate fields:

Your name
The email address of your Outlook Exchange 2019 account
Your password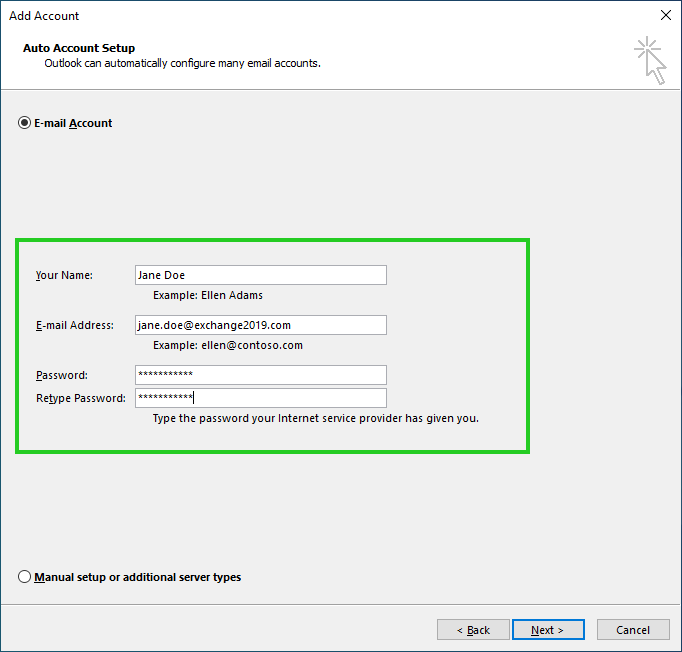 Click Next.

Confirm whether you agree to forwarding by clicking Allow.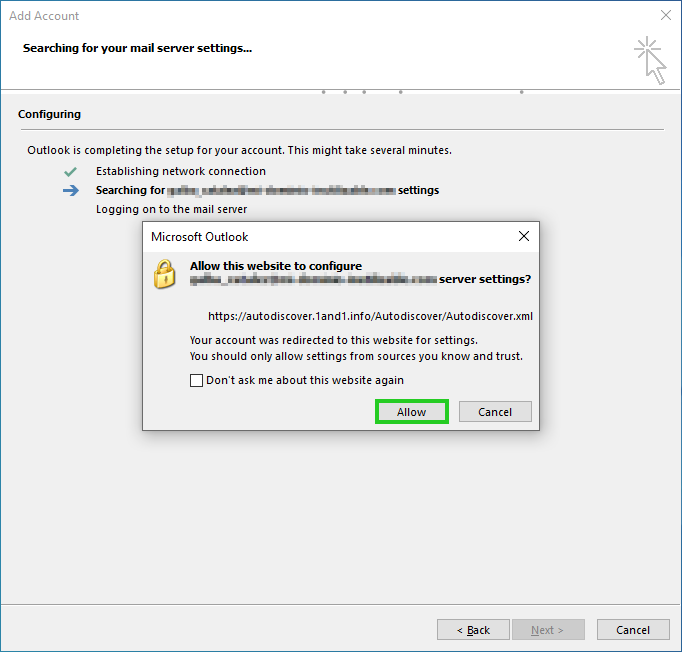 Finish the configuration with Finish.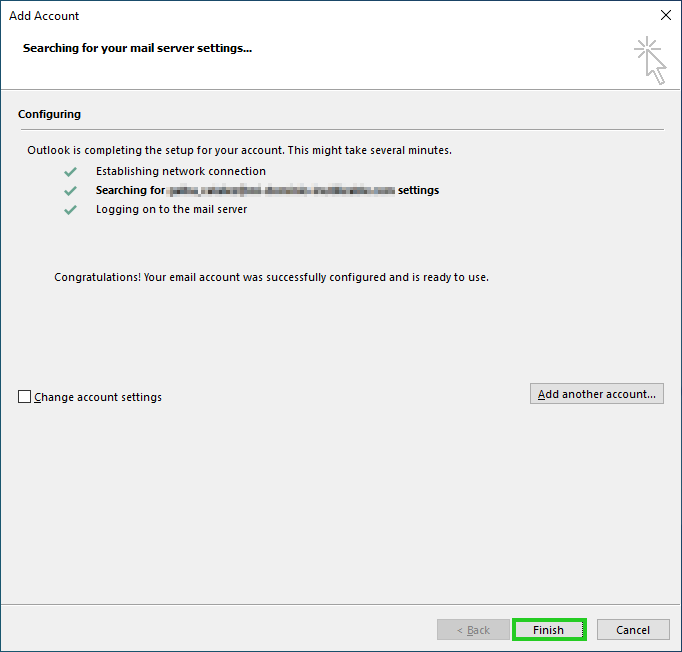 Click OK, close Outlook 2016 and restart it.
Troubleshooting
The following are solutions to issues you may encounter.
The Automatic Setup of the Microsoft Exchange 2019 Account Fails.
Before setting up in Microsoft Outlook, check if an autodiscover record is created in your domain's DNS settings. For more information, click here:
Check your domain's autodiscover settings
Despite Correct Autodiscover Record, Microsoft Exchange 2019 Account Cannot Be Set Up Automatically
If you reorder the domain or change the DNS settings, it may take a while for the DNS settings to update.
---
Did this article help you?
Your feedback helps us to further improve our services. To leave feedback, log in to your IONOS account by clicking on the login button at the top right. You can then submit a rating below the article.