Management
IONOS has a distinguished management team that combines decades of experience.
CEO IONOS
Achim Weiss
Achim Weiss is a veteran of the European internet industry, with more than 20 years' experience. As CEO of IONOS, he is responsible for the company's overall strategy and product development.
Considered as one of the top experts in the field of developing hugely scalable internet infrastructures, in 2010 Achim founded ProfitBricks in Berlin, the first German company focusing on cloud infrastructure (IaaS). When 1&1 acquired ProfitBricks in 2017, Achim returned to 1&1's management board, and was named CEO of IONOS in October 2018.
Achim had previously worked as Chief Technology Officer at 1&1 until 2008, during which time he developed the world's first mass market hosting platform. Alongside this, Achim ran the largest European email platform as CEO of 1&1's sister company, GMX.
In 1995, Achim co-founded Schlund+Partner, the German web hosting pioneer based in Karlsruhe, Germany, which was acquired by 1&1 in 1998.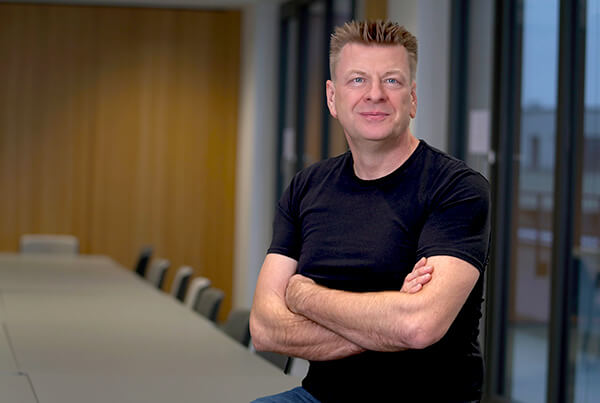 CFO IONOS
Britta Schmidt
Britta Schmidt has been Chief Financial Officer (CFO) at IONOS since July 2021. As well as leading on finance, she's responsible for people services. Britta has over 15 years' experience in finance and investor relations. She's a business economist and industrial management assistant by training and started her financial career at Siemens Enterprise Communications (now Atos) in 2007.
From 2010 onwards Britta worked across many aspects of finance for Scout24, managing the implementation of the initial public offering (IPO) in 2015 and many transformational projects. As CFO at Autoscout24 from 2020 to 2021, she presided over the spin-off of Autoscout24 from the Scout24 group and the creation of an independent brand and organisation.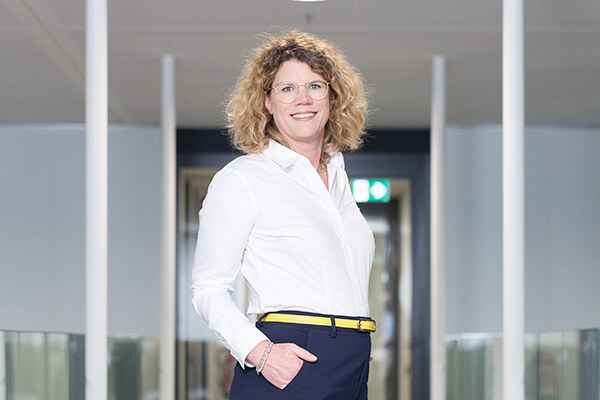 CCO IONOS
Jens Reich
Jens Reich has been the Chief Commercial Officer and Deputy CEO of the IONOS Group since July 2023. He oversees and coordinates global marketing and sales activities. His responsibilities include managing brand marketing, sales, and existing customer relations at IONOS.
Before joining IONOS, Jens served as the Chief Marketing Officer and Managing Director at Hello Fresh Inc. in the USA from 2018 to 2023. During this time, he led various aspects of the business, with a focus on marketing, customer acquisition and retention, as well as brand marketing for the US operations. Prior to this role, he held positions at notable companies like Mister Spex, Zalando, and the Boston Consulting Group. He earned his doctorate in business administration from RWTH Aachen University in 2012.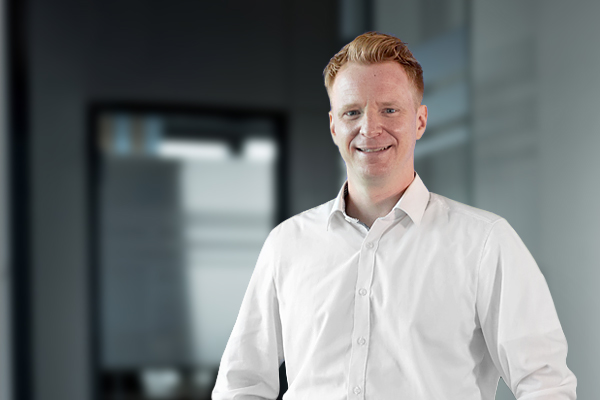 CMO IONOS
Arthur Mai
In his role as Chief Marketing Officer (CMO) at IONOS, Arthur Mai is responsible for the company's marketing activities, as well as sales and the website of our core hosting portfolio.
Arthur is a marketing expert with more than 15 years' experience. Before joining IONOS in 2020, he held the position of CMO at idealo internet GmbH for five years. Within this role he was responsible for the entire marketing cycle and acted as the business owner for all marketing-related project activities. In 2019, Arthur also took over the role of Managing Director of the subsidiary Comparado GmbH.
Prior to this, Arthur worked at Project A Ventures GmbH – a company builder for digital startups – where he was responsible for setting up the marketing department, including developing, hiring and scaling marketing operations.
Arthur has strong roots in the startup scene and has invested in numerous startups.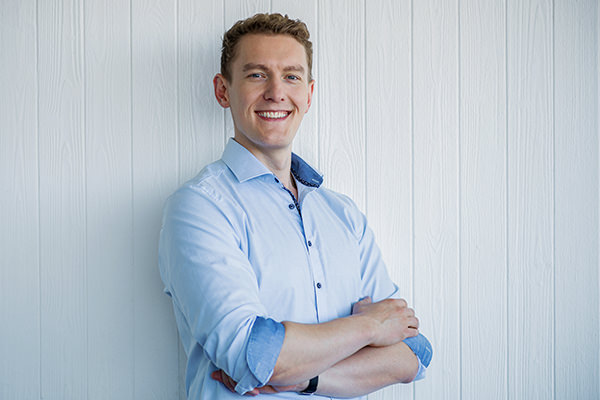 COO IONOS
Hüseyin Dogan
Hüseyin Dogan is Chief Operations Officer (COO) at IONOS and is responsible for operational business.
Hüseyin has more than 20 years of management experience in international finance and eCommerce. Before joining the company in June 2017, he was Managing Director of Customer Service at Amazon from 2015 to 2017, where he was accountable for customer service and the customer experience on amazon.de. Prior to this, Hüseyin worked as Director of EMEA Operations at PayPal for more than seven years, beginning in 2008. In this position, he was in charge of the Operations teams in all EMEA markets.
He started his career at General Electric in 2000, where he held various management positions in the financial division, most recently as Head of Retail Banking, Strategy, and Sales Controlling.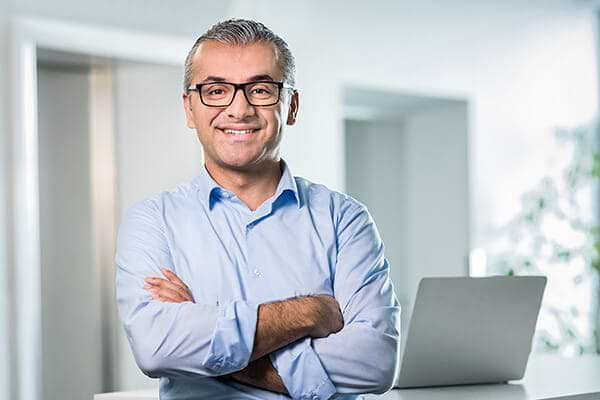 CTO IONOS
Markus Noga
Markus Noga joined IONOS as Chief Technology Officer (CTO) in April 2023. He leads the technical product development of all international hosting and cloud products, including the Arsys and Fasthosts brands. He is also responsible for IONOS data centre infrastructure in Germany, France, Spain, the UK and the US, including the IONOS wide area network and data centre networks.
Markus began his career at Booz Allen Hamilton (now Strategy & PWC). From 2011 to 2020, he worked at SAP, where his responsibilities included building up the HANA Enterprise Cloud and machine learning / AI. From 2020 to 2023, he worked at SUSE, most recently as General Manager for the Linux business segment.
Markus studied computer science at the University of Karlsruhe, where he also completed his doctorate.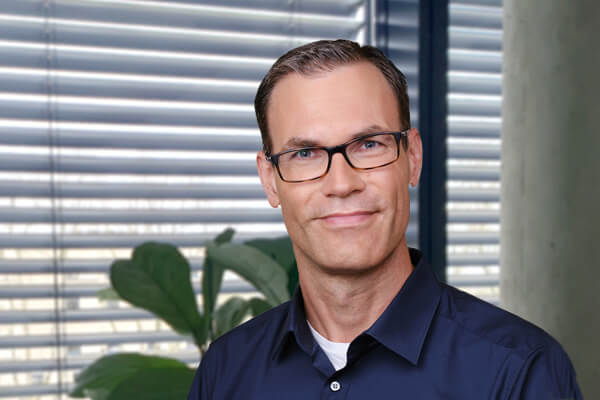 CIO IONOS
Claudia Frese
Claudia Frese has been Chief Integration Officer (CIO) at IONOS since 2020.
Claudia has over 20 years' experience in digital businesses. From 2013 until she joined IONOS, she was CEO of MyHammer AG and MyHammer Holding AG. In this role, she drove forward the re-positioning of the brand. Under her leadership, the company became Germany's largest online marketplace for trades.
After completing a Diploma in International Studies at the University of Cologne, Claudia worked for several different startups, before taking on a range of leadership roles at eBay GmbH. She then moved to adviqo AG, where she was responsible for all online activities.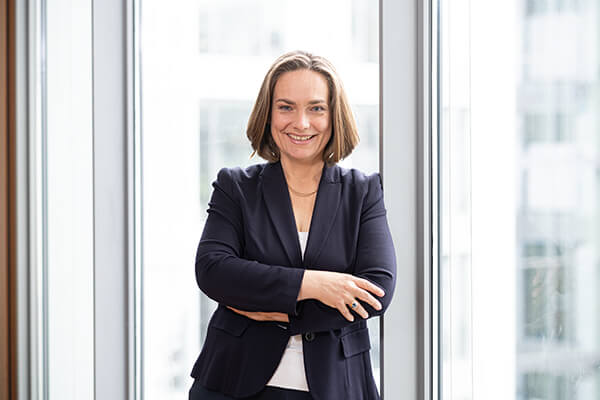 Live Chat
Chat with one of our IONOS experts.