Hosted Microsoft Exchange
The world's leading email and calendar solution

Secure hosting from a single source

Anytime mobile access via the Outlook app
See package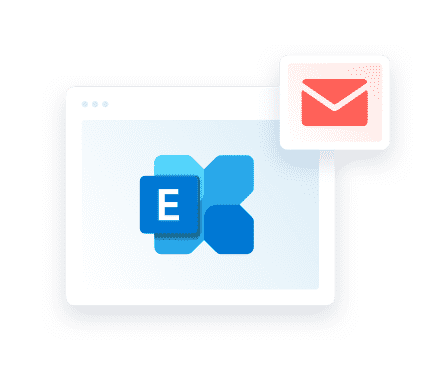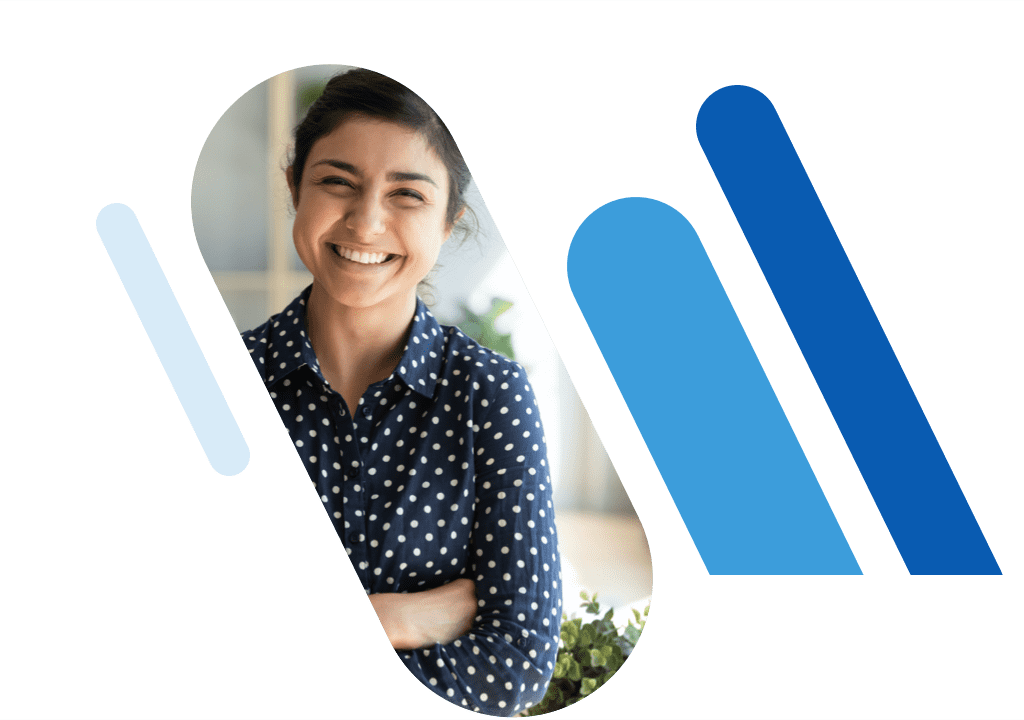 Microsoft Exchange email by IONOS: here's how it works
Professional communication solutions
Microsoft Exchange is a popular email and groupware server solution used by companies of all sizes around the world. The software includes powerful collaboration features that help organisations to optimise both internal and external collaboration and communication processes.
Microsoft Outlook is also available as client-side software, meaning employees always have full control over emails, appointments and contacts. With Exchange-based Outlook, colleagues can easily see whether you are in a meeting or on holiday – making light work of joint scheduling and project work.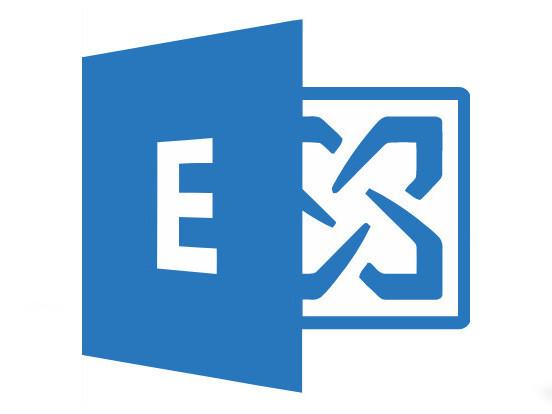 Hosted Exchange service combines trusted Microsoft software with a modern hosting service solution
Your data is handled with the utmost care and protected in our state-of-the-art and high-security data centres across Europe
Thanks to our geo-redundant infrastructure, your company's important data is optimally protected against failure and loss
Your data is stored in accordance with EU data protection regulations
Achieve maximum productivity with maximum availability
No tedious setup of your in-house infrastructure
Monthly subscription negates upfront investments in hardware
The latest technology and the best security standards
Technical features at a glance
Microsoft Preferred Architecture
The design of the platform closely follows the Microsoft Preferred Architecture for Exchange, which is the best practice recommendation for optimum deployments.
Georedundant setup
Microsoft Preferred Architecture provides a highly available, fully georedundant setup within the data centre. It also ensures site resilience between 2 redundant data centres and fast failover times.
Multiple domain controllers
Each data centre deploys multiple domain controllers so that there are local and site redundancies in the event of server or site failure.
BGP routing
Client traffic is split using BGP routing between multiple load balancers within both data centres. This traffic is then load balanced onto Exchange Mailbox Servers with per-service health checks.
Professional administrative access
The active directory is configured and managed using a tiered administrative model that meets Microsoft Privileged Access best practices.
Exchange native data protection
IONOS uses Exchange native data protection architecture. This design deploys multiple copies of the mailbox database on multiple servers, providing you with high availability, fast failover time, and disaster recovery.
No single point of failure
Each mailbox database has 4 copies, 2 in each data centre. All copies remain isolated, so there's never just one single point of failure.
High availability setup
Three databases run in an active-passive, high availability setup. One database remains active, while the 2 passive databases contain up-to-date copies which become active during fast failover.
Recovery mechanism
The 4th database is configured as a lagged copy, based on a rolling time point scheduled 7 days later. This allows for effective platform-level recovery in the event of catastrophic logical corruption.
No traditional backups needed
The platform design used in combination with other Exchange features (which retain deleted items / mailboxes for specific time periods), makes traditional point-in-time backups unnecessary.
High density storage servers
The platform is built using Dell R740XD2 high density storage servers with a design that has been vendor certified prior to purchase.
Tiered storage mechanism (MCDB)
A new tiered storage mechanism (MCDB) built into Exchange 2019 is used on the platform. It allows the combined use of SSD and HDD storage to improve the user experience, making login, search, and email access more user-friendly.
Faster searches and logins
Boost searches and logins by up to 50%. The hardware features a fast layer of tiered storage with multiple SSD architectures on each mailbox server.
Microsoft Gold Partner with Premier Support
IONOS is a Microsoft Gold Partner with premier support. This means we get a 1-hour response SLA for Severity A cases and 24/7 critical situation support from Microsoft.
Always up to date
All security patches are applied as soon as they are available.
24/7 platform monitoring
The operations team monitors the platform around the clock.
ISO-27001 certified
IONOS data centres, networks, and platforms are ISO-27001 certified for maximum reliability and protection.
Choose Microsoft Exchange hosting for all your business email needs
Stay flexible and add more mailboxes whenever you need them.
Highest security standards
Comprehensive synchronisation features
Take advantage of our great deal for 5 and more users
Microsoft Exchange 2019
The world's leading email and calendar solution
---
6

months
£
4
/month

excl. VAT
then
£8
/month

excl. VAT
Only
£
35
/month

excl. VAT
Cancel anytime
Only
£
60
/month

excl. VAT
Cancel anytime
50 GB Exchange email account
Microsoft Outlook 2019 & Outlook Web App

Real-time sync of your data on all devices

Team collaboration tools calendar, contacts and tasks

100 GB shared space public folder

Premium Virus Protection and Spam Filter

Free Lifetime Domain included Included free domain extensions: .co.uk, .uk, .com, .net, .org, .info, .me, .biz, .online.

All prices exclude VAT charged at 20%. VAT may be subject to change depending on your country of residence. Terms and conditions
apply
.
How does the hosted Exchange email solution work and what do customers need to know?
Administration of MS Exchange
There's no need for you to worry about administration because we manage it for you. While you and your colleagues take care of driving your business forward, we take care of server maintenance and updating. You also benefit from the latest in security technology – all important security updates are taken care of, meaning your data is protected against loss or malfunction.
Your connection to the server is simple via Microsoft Outlook. This allows you to access your email, contacts and appointments from all your devices via apps and the browser anytime, anywhere.
Connecting email accounts to Exchange
You can easily connect both existing and new email accounts with the hosted Exchange email server in just a few clicks. Since the IONOS Exchange solution is flexible and easily scalable, you can add more email accounts and mailboxes at any time. As your business grows, your hosted Microsoft Exchange environment grows with you.
All you need to do is purchase another licence and add it to your existing account. This way, you can ensure in the long run that every new employee receives their own email address and an individual domain.
You can rely on top-class service
The Exchange technology is developed by Microsoft and is used worldwide – including in the IONOS data centres, which are operated and professionally maintained exclusively by us.
You benefit not only from the world's most important groupware solution from Microsoft, but also from our leading server technology and the highest standards. All of our high-security data centres guarantee maximum reliability thanks to geo-redundant mirroring of all data at independent locations. And should you have any questions about the server or any difficulties, you can reach us around the clock!
Security
With our Microsoft Exchange email hosting, you don't have to worry about the security of your data. You can benefit from the following security features:
Security updates and patches
Automatic SSL/TLS encryption
Advanced anti-spam and antivirus technology
Accidentally deleted your inbox? We've got your back. The Email Recovery Service helps you recover your inbox up to seven days after being deleted.
Easy migration
Moving your emails from existing accounts to IONOS is free, fast and secure. Our email migration tool works with any provider, and even with emails hosted on your own server. In just a few steps, all folders and emails are copied across, so you can keep working seamlessly.
If you need support with configuration, your personal consultant will be glad to help. You can learn more about the service here.
The new and improved Exchange 2019 & Outlook 2019
The world's most well-known business email solution has been updated to include a whole host of new features.
Improved security and overall performance
Streamlined configuration of Outlook once the desktop client has been downloaded
Enhanced search function, making it easier and quicker to find what you need
Simplified collaboration with updated calendar time zones and scheduling features
Enriched Out of Office component
Integrated accessibility and text-to-speech features enable emails to be read to you
On top of that, with IONOS you have the following benefits:
IONOS spam filter and antivirus round up the security features of this solution
Licences for the Outlook 2019 client are included for free with your product
Huge 50 GB mailboxes ensure that you never miss an important email
Public folder feature improves collaboration and sharing in your team with 100 GB of shared space available
A domain is always included in your Exchange 2019 package
Hosted Exchange and Outlook
Easy and efficient teamwork anytime, anywhere
| | | | |
| --- | --- | --- | --- |
| | Inbox & Address Book Management | Appointment Management | Task Management |
| Reminders | Never miss an email or forget a contact: with our large 50 GB mailbox, you'll never miss emails. Set up reminders to deal with important emails later. All your business contacts are managed in one place | Never miss an appointment: set up reminders with a variety of settings. Reminders are received on all devices. | Never miss a deadline: set up reminders for your tasks. Reminders are received on all devices. Tasks also visible in Calendar to simplify time management. |
| Efficient management | Organise your emails by importance and topics. Rules help you manage the clutter. A search function also helps with navigating the inbox. The address book provides all contact details at a glance. | Organise your appointment in views such as Daily, Weekly, etc. In addition, a search function makes it easier to find appointments. | Organise your tasks in views such as Today, Next 7 days, Recurring, etc. Set up recurring tasks, with fully flexible settings. |
| Collaboration made easy | Folders are available to help organise your inbox and collaborate. Maintain and share distribution lists to facilitate communication. | With calendar sharing, appointments can be organised in a team quickly and easily. Availability of colleagues can also be checked in advance. | Share your tasks with your colleagues and partners. Request notifications and status messages to keep track of progress. |
| Always up to date | Emails and contacts are automatically synchronised across all devices. | Calendar entries and changes are automatically synchronised across all devices. | Task entries and changes are automatically synchronised across all devices. |
Microsoft Exchange Hosting
FAQ – Frequently asked questions
In the past, email solutions were often configured and managed in-house, but at the cost of time, money and personnel. Nowadays, however, many companies have switched to external services such as Hosted Email Exchange with IONOS. There are many reasons for outsourcing:
You stay flexible by scaling your Exchange resources when needed.
You save on the expensive maintenance of an in-house email server.
Your IT department has more time to concentrate on projects of higher importance.
You save on the cost of licensing.
You receive both the server infrastructure and, thanks to Microsoft Outlook, the software solution for working on the go.
Yes – that will be possible in the future. We are currently working hard to provide our customers with the simplest possible migration functionality. However, when exactly this function will be available is yet to be determined. Check back with us for further updates.
If you are already a IONOS customer, you can contact your personal consultant at any time to receive comprehensive advice on migration and upgrade methods.
Although the Hosted Exchange from IONOS is primarily aimed at companies, there are also good reasons for private users to choose a professional and reputable email solution:
You benefit from an email solution free from advertising.
With the Microsoft Outlook solution, you get a proven, clear and secure software product for emails and scheduling.
Thanks to the comprehensive spam filter, you are better protected against undesired emails or dangerous phishing.
You will gain full access to all Outlook features that also make personal life easier: for example, when you're on holiday, you can set up an out of office message or set reminders for important events in your calendar.
Thanks to countless apps and a separate browser version, you can synchronise your mailboxes and calendars across all your devices in an instant.
There are many good reasons for using Hosted Exchange by IONOS, both for private users and for companies. While the benefits of a mobile, flexible and scalable email solution for businesses are obvious, private use cases may initially seem less obvious. However, there are plenty of scenarios, such as:
Study: Private and university emails can be easily sorted and managed with Outlook. This makes it easier for you to keep track.
Looking for a job: Applying for a job is done almost exclusively online. A professional email solution makes it easier for you to keep track, and the individual mail domain included makes a more credible impression on potential employers. You can also read our Digital Guide article with tips on writing business emails that leave a lasting impression.
Daily family life: Thanks to a synchronised calendar, couples and families can record clearly arranged appointments from any end device – be it children's school events, doctor's appointments or simply the weekly shopping list and the chores for the week.
Flat rentals: Flat owners often receive numerous emails from their tenants. Hosted Exchange, which includes Outlook, operates as an efficient software solution that simplifies the general overview – meetings with the owners, flat viewings or flat inspections can easily be organised digitally and without paperwork.
There's plenty more application examples to add to the above list. If you are looking for an alternative emailing solution, you're guaranteed to find a suitable product with IONOS. Do you still require Outlook tools for team collaboration? With our simpler plans, you also have the option of receiving your own email address. Or you can opt directly for the complete Microsoft 365 package, which is also available from IONOS – both come with expert-level support.
More information about our alternative options and packages can be found here:
With the Microsoft Hosted Exchange by IONOS, you can rely on extremely high security and backup standards and all data storage is georedundantly. This means:
All data is stored in two independent data centres.
Your data is always available as exact copies and is replicated from the primary data centre to the secondary data centre in another location.
Our emergency power generators, state-of-the-art fire control and strict security ensure maximum protection against failure in every data centre we operate.
Even in the event of regional natural disasters, georedundant storage ensures that you do not lose any data.
In addition, regular backups ensure that none of your important data is lost – whether you use IONOS Exchange Email Hosting for private or business purposes.
Couldn't find what you're looking for?
We may still have the ideal solution for you.
At IONOS, you have a dedicated contact person for personalised advice, tips to boost your online success, and technical support. Reach them via phone, chat and email, all at no cost to you as an IONOS customer.
We're always working to improve our customer support, and we're proud to have won several awards. These include Best Customer Engagement Initiative and Best Use of Customer Insight.
Live Chat
Chat with one of our IONOS experts.