Domain Name Generator
With a domain generator you can find the right internet address for your website.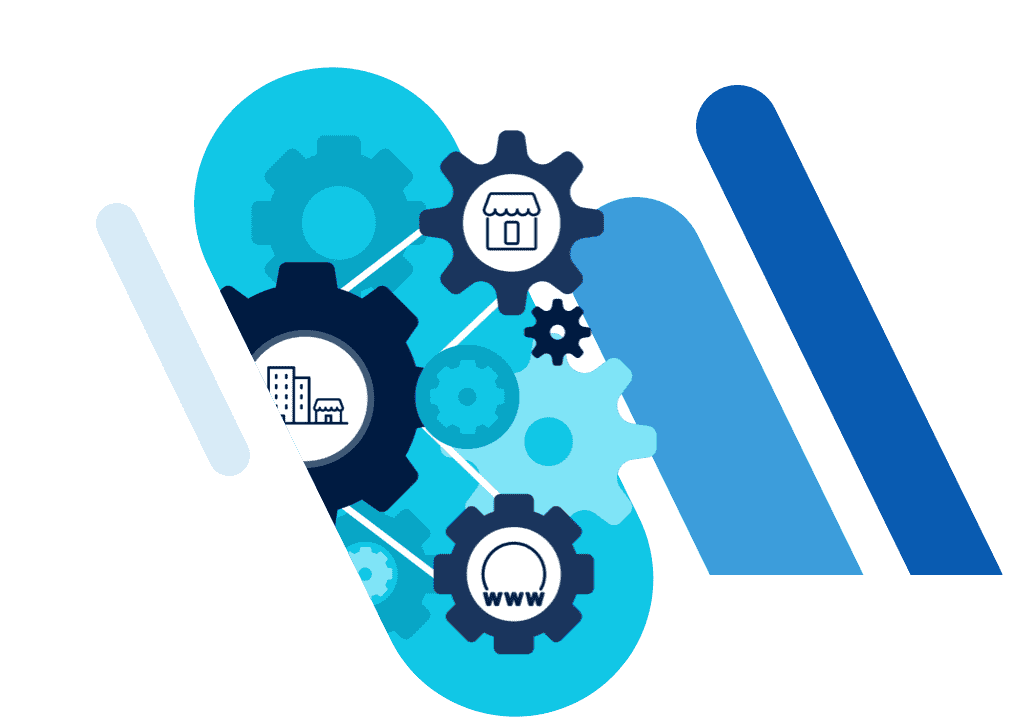 Use our domain generator for free
Register your website under a suitable address (URL).
If you want to be easily found on the Internet, you should register your website under a suitable address. The perfect domain should be unique, memorable, and fit your website. However, it can be difficult to find one on your own - especially if a lot of the combinations are already taken.
It doesn't matter if you're looking for the perfect URL for your company website, you want to put your own personal website online, or you need a redirect to your existing website - our tool provides suitable domain name suggestions and helps you start your project off on the right foot.
Try it out right now!
Generate domain
Create your domain – Tips & Tricks
You should take your time when choosing the right domain.
Ask your friends
Often the right idea is missing, which is why a different perspective can be helpful. Ask acquaintances and friends for inspiration. Which concepts fit the new company or your own blog? Brainstorming together with other leaves you with insights that you usually wouldn't have come up with on your own. You should take your time when choosing the right domain since you will use the address for many years if all goes well.
Think about touchpoints
The domain name may not only be relevant for your website, but it may also be important for search engine optimisation. It's becoming more and more common for people to connect with projects and companies via social media. Numerous online businesses are also on sales platforms so make sure you can also be found there. A uniform brand that is reflected in the domain name is therefore crucial.
Find a catchy name
To be successful on the Internet, it helps if your domain name is as simple and memorable as possible. A URL that is too long is hard to enter and even harder to remember. So don't include too many words and hyphens. Puns are always well received and are more likely to be remembered. Link your name to .app, .shop, or a city top-level domain like .london for a catchy URL.
Found your domain? Start to build a website.
Quickly build personal, business or portfolio websites using designer-made templates.
Are there other free (generator) tools?
IONOS has many another practical tools in its portfolio.
Domain ideas - FAQ
With a domain name generator, you enter a word and the online tool checks whether your desired domain is still available. In addition, the domain creator displays alternative suggestions. Maybe a different top-level domain instead of .com could work for you? Or maybe you want to add a word or phrase to your domain name that also fits your website? You can combine your keyword with lots of other words to work out which is best.
By the way, a domain generator can also be part of search engine optimisation since SEO definitely plays a role when selecting a domain. You don't necessarily have to include lots of keywords in the URL, but by having a catchy domain name, it can definitely strengthen your profile for Google and other search engines.
Once you have decided on a name, you can register the domain directly from the domain generator.
Your desired URL is probably already in use. A website name generator will check this and suggest alternatives. You can often simply use a different top-level domain. Instead of .com, you could end your address with .org, for example. However, be sure to pay attention to trademark law – it could be that a name may already be protected and you are not allowed to use it in the URL.
However, the domain generator also suggests other term combinations that are still available and could be a good choice for your website. If you absolutely have to have a domain that is already taken, you can try to contact the owner. They may not be using the address at the moment and may be willing to sell the domain to you. However, this could end up being expensive depending on the price they come up with.
Since the domain name generator suggests numerous options, you can also think about registering several domains at once. You then either use the other URLs as redirects or secure them for brand protection and to prevent direct competition.
Yes, the domain creator is free of charge. You simply enter your domain name ideas and you'll receive several suggestions that could work for your website. However, once you have decided on a domain and would like to register it, this is when you pay. The price depends mostly on the desired top-level domain and has to be paid regularly. There's also a one-time cost added if you want to buy a domain from someone else.
Get online now
Check out these domain, server, hosting and website solutions.