Linux hosting features
Anytime scalability

HTTP/2 and PHP 8.2

Wildcard SSL certificate
See packages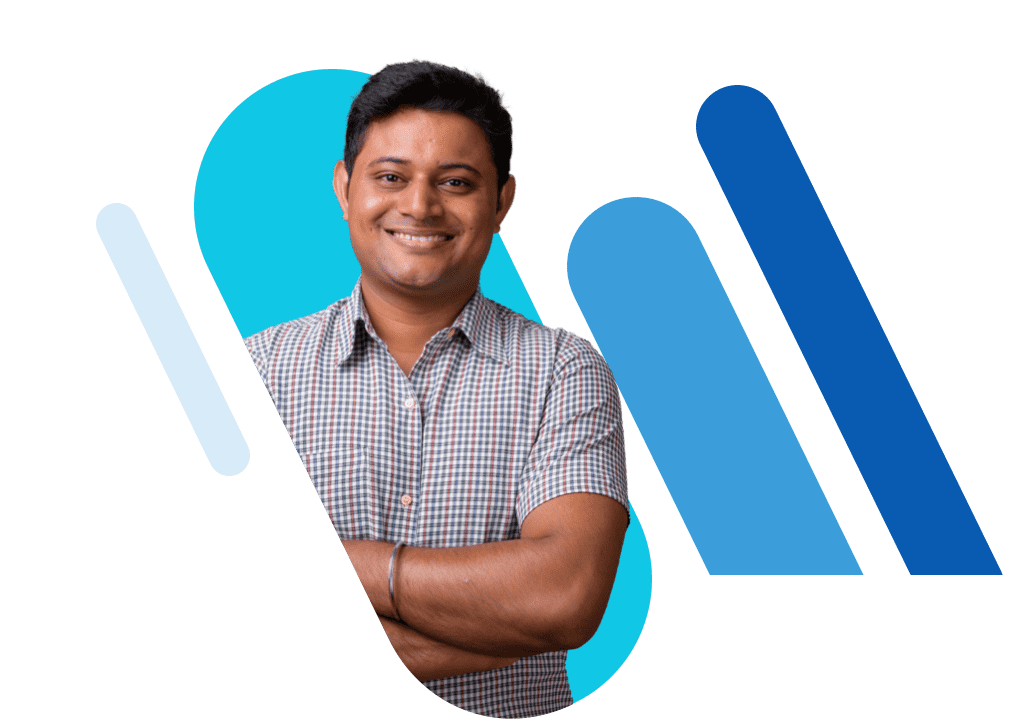 Starter

Standard

Plus

Premium

Ultimate

Continue
Now

6

months

£

3

/month

excl. VAT

6

months

£

1

/month

excl. VAT

6

months

£

8

/month

excl. VAT

6

months

£

12

/month

excl. VAT

Regular price

Fast Loading Times

Perfomance Level

Initial performance level 1

Initial performance level 2

Initial performance level 3

Initial performance level 4

Initial performance level 5

RAM | CPU

2.5 GB RAM | 1 CPU

6 GB RAM | 1 CPU

9 GB RAM | 1 CPU

15 GB RAM | 1 CPU

20 GB RAM | 1 CPU

PHP memory limit

512 MB

640 MB

640 MB

768 MB

768 MB

PHP with OPcache

PHP Version 7.0 and higher can have OPcache activated

HTTP/2
gzip

Security

SSL Wildcard certificate

1

1

1

1

Unlimited

Site Scan
Daily Backup

Webspace and databases

Webspace and databases

Webspace and databases

Webspace and databases

Webspace and databases

Data Recovery
DDoS Protection
Geo-Redundancy
Redundant Network Connectivity

Apps

Easy installation of popular open source apps
WordPress (Performance)
Joomla! (Performance)
Drupal (Performance)
TYPO3 (Performance)
PrestaShop (Performance)
WebApps

Webspace

Webspace
5 GB
100 GB
250 GB
350 GB
500 GB
Inode file limit

There is no limit on the amount of traffic or number of websites. In order to meet platform availability standards and ensure daily backups, all hosting packages are limited to 262,144 files (inodes).

262,144

262,144

262,144

262,144

262,144

Unlimited Traffic

Data transfer to or from your website

Unlimited SFTP Accounts
Webspace Explorer
Protected Directories (.htaccess)
Version Control Management (git)
Shell Access (SSH)
IPv6 Ready

Databases and Scripts

MariaDB 10 or MySQL 8 databases (2 GB each)

1

10

250

350

500

PHP 8.1 and 8.2
PHP Extended Support available for PHP 4.0+
Manually changeable PHP version
Zend Framework
Perl, Python, Ruby
SSI (Server Side Includes)
Cron Manager for Cron Jobs

Domains

Free domain for 1 year

1


1


1


1


1


Included free domain extensions

.co.uk, .uk, .com, .net, .org, .info, .me, .biz, .online

.co.uk, .uk, .com, .net, .org, .info, .me, .biz, .online

.co.uk, .uk, .com, .net, .org, .info, .me, .biz, .online

.co.uk, .uk, .com, .net, .org, .info, .me, .biz, .online

.co.uk, .uk, .com, .net, .org, .info, .me, .biz, .online

Subdomains
10,000
10,000
10,000
10,000
10,000
DNS Management (Domain Name System)
Domain Redirection

Email

Email Accounts
1
1
1
1
1
Email Storage (per account)
2 GB
2 GB
2 GB
2 GB
2 GB
Email Forwarding
Webmailer 2.0
Anti-phishing and anti-spam

Marketing

WebAnalytics
Google Sitemaps™
Mailing Lists
5
5
5
25
50

Customer Support

24/7 customer service
Help centre
Cloud Community
30 day Money back guarantee
Continue
All prices exclude VAT charged at 20%. VAT may be subject to change depending on your country of residence. Terms and conditions
apply
.
Why choose Linux hosting from IONOS?
Linux hosting
FAQ
Both Linux and Windows have proven to be a powerful basis for creating large websites. Each operating system offers all the basic functions required to run your website. Numerous open source applications are available in order to get the best of Linux and some features like MyWebsite and the Click&Build app are only available to Linux web hosting users.
Linux is also particularly suitable for PHP, Perl or MySQL. Our top PHP features – including several stable versions, extended support, and OpCache – are currently only available in the IONOS Linux packages. Additionally, you can also use Linux web hosting if you have a Windows operating system already installed on your home computer or laptop. External servers and your end devices can all be connected easily to one another.
From start to finish, IONOS can help you build, manage, and host your website at competitive prices. With the IONOS domain checker you can register your domain and instantly choose a web hosting package. You can also choose to build your own website quickly and easily with a website builder package, which includes web hosting. High tech data centres and fast, secure servers ensure reliable operations and maximum availability at all times.
Windows and Linux are two very different types of operating systems – each with their own advantages. Both Linux and Windows formats will work on any PC regardless of the operating system in use. However, each technology has its own distinctive characteristics. Linux web hosting is ideal if you are using PHP, MySQL or Perl programming languages, or if your website displays information in brochure, newsletter or data sheet formats.
In contrast, Windows offers Windows-specific technologies such as ASP, .NET and Microsoft Access. There are also various advantages if you plan to integrate Windows-based applications or searchable databases within your website. If you aim to use out-of-the box solutions for powering content management systems or blogs, bear in mind that there are generally more open source applications available for Linux web hosting, whereas Windows licensed solutions will likely incur costs.
There are a number of options to protect your data available within IONOS's web hosting packages. One option is to subscribe to Secure Socket Layer (SSL) services to enable encrypted data transfers. An SSL certificate provides security for both you and your website visitors when exchanging data.
IONOS also offers SiteLock, a comprehensive security package with features such as search engine blacklist monitoring, file change monitoring, malware scanning, and vulnerability scans for your website's applications. SiteLock also comes with SSL verification, which checks whether your SSL certificate is compatible with the web browser requirements.
We use the Debian Linux distribution for our web hosting. Debian is a flexible and beginner-friendly operating system with minimal system requirements that includes a diverse array of applications and utility programs. Debian has been continuously evolving since 1996 and the extensively tested OS (operating system) can now be installed on every modern Linux server. The Debian Linux hosting package from IONOS delivers a reliable and safe software base for all your content and websites.
No, as a customer you don't have direct access to the operating system of the server. In the shop you can opt either for the current Linux or the current Windows version.
Whichever operating system you decide on, we ensure that the latest version of Linux or Windows is always available to you. You benefit from increased security and have more time to concentrate on your website.
Yes, you can use different web addresses for your IONOS hosting packages. You can host as many web addresses as you like, from hosting multiple subdomains to hosting unlimited external domains. Other features include URL masking, domain access without the www. prefix, and DNS Management.
URL masking is a type of domain forwarding, which automatically sends the user to the destination page without changing the URL address.
A Domain Name System (DNS) is a system that translates a domain name as we know it into the computer recognised IP address form. This enables computers to communicate in their IP language. By having access to and control over your DNS, you can point your domain names to any static IP address or host name, use the IONOS name servers to set your own mail servers, point your external domains to your IONOS servers, and even transfer your external domains to IONOS for free.
Yes, you can host your WordPress website with IONOS. All IONOS web hosting packages provide the necessary processing power and memory capacity for your WordPress website. The IONOS Linux servers support the PHP and MySQL technical standards required to run WordPress. Our affordable web hosting packages are also customised for WordPress project requirements. If your project grows and you need more webspace, you can easily order it. Besides all the features that WordPress already has to offer, IONOS will provide you with a selection of Click&Build options which are easy to implement in order to improve your website.
No, as a customer you don't need any knowledge of the operating system of your server, which is a closed system that you don't have direct access to. Instead, we take care of maintenance, security, backups and updates for you.
Everything else, like integrating your content, installing sub-domains or creating email addresses, can be done easily via a special management interface, without having to work directly with the operating system.
Still haven't found what you're looking for?
Check out these options.
WordPress hosting
Faster, easier WordPress – from tips on installation to a reliable, secure WordPress platform, you'll get everything you need. Ideal for bloggers, designers, and businesses.
Windows hosting
Perfect for Windows developers. Get the latest version of ASP.NET 4.7 and MSSQL 2016 with Windows web hosting. Windows Server 2022 makes sure you always have the latest operating system.
Live Chat
Chat with one of our IONOS experts.