WooCommerce Hosting
Sell online with WooCommerce
Faster WordPress platform with an optimised database

Easy customisation with over 300 extensions

Free SSL for secure transactions
See package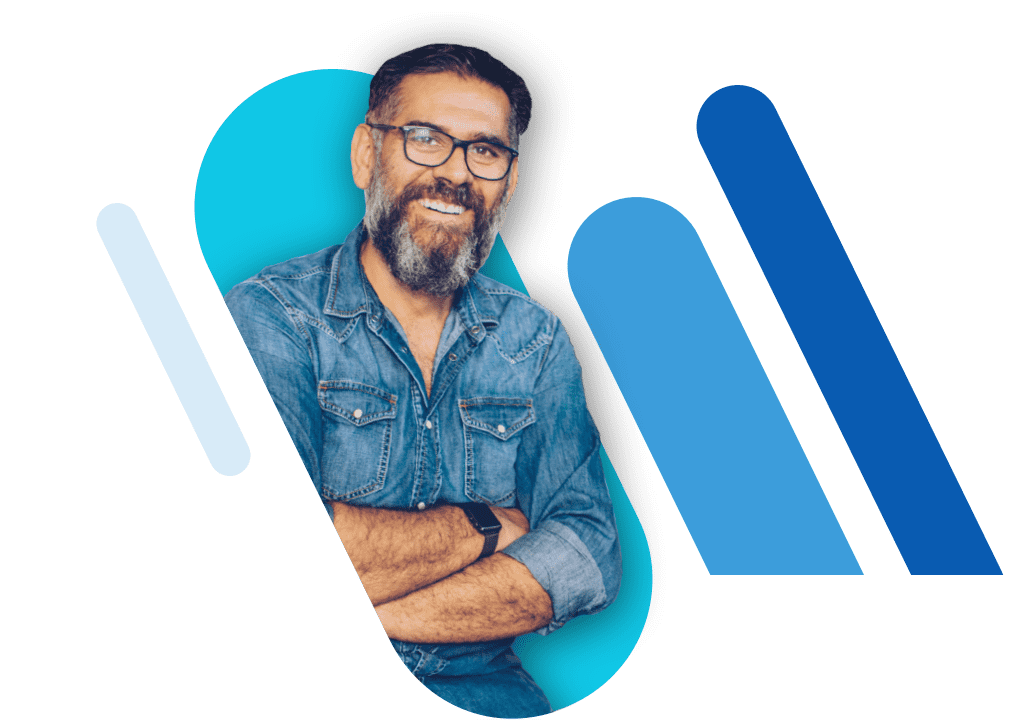 WooCommerce hosting from IONOS
Easy integration
Get started with WooCommerce fast. The most important plugins come pre-installed, and our setup assistant will give you step-by-step instructions.
Sell anything, anywhere
Sell unlimited physical and digital products, and create as many product categories as you like. Responsive design means your shop looks great on all devices.
No security worries
We're still here for you once your store is online. Daily backups, and DDoS and malware protection keep your store safe. We'll take care of all updates too.
Sell more with WooCommerce web hosting
Managed WooCommerce hosting platform
Fast setup
Start or grow your eCommerce business with WooCommerce hosting. You'll get all the software packages you need, preinstalled and optimised.
Improved performance
Our powerful database is backed by more processing power than generic WordPress solutions, giving your store the performance it needs.
Auto-updates
Automatic updates make running your WooCommerce site even easier. Your site gets convenient software, theme and plugin updates, saving you time and effort.
Seller-friendly features
Payment and shipping options
The free WooCommerce Payments plugin covers Apple Pay, Google Pay and all major credit and debit cards. Easily set up flat rate and free shipping for different shipping zones, and offer local pickup.
WooCommerce + SiteAnalytics Plus
Track bounces, session times and see what your customers are looking for. Find out which channels are driving the most traffic to your site, then adapt your marketing to match.
Automatic tax rates
Get free automated state and local tax rates for the UK, the US, EU countries and more at checkout with the WooCommerce Tax extension.
WooCommerce App for Apple and Android
Track sales with real-time alerts, manage orders, check inventory and more right from your smartphone or tablet.
Simple and secure
User-friendly interface
We've already pre-installed the most important features for your online shop. Any other plugins and themes you want can be easily integrated via the setup assistant.
Free Jetpack Backup plugin
Safeguard customer and order data with daily backups and one-click restores. Choose a Business or Ultimate package and get the first year of backups for free.
Peak security and SSL encryption
Avoid downtime with backups and malware and DDoS protection. You'll also get a free SSL certificate for more secure transactions and to help safeguard your customer's personal information.
Introductory offer
WordPress Hosting Sell
Get a WooCommerce installation that's ready to go, hosted on the optimised IONOS WordPress platform.
100 GB SSD storage
High-performance database with increased processing power

The 5 GB database with increased processing power allows up to 40 parallel accesses and ensures super-fast loading times, even with high traffic.

Jetpack Backup

Get 12 months of free daily backups and one-click restores for one website from our partner Jetpack. You'll receive a voucher code via your product dashboard after purchase. There's no obligation to buy at any time, but you must have a wordpress.com account and the Jetpack plugin to claim this offer.

Unlimited products and categories
SiteAnalytics Plus

SiteAnalytics Plus helps you monitor site performance. Activate it to track dwell time, location, browser type, and more. You can also generate and export reports of key metrics.

Domain and SSL certificate

Choose from these domain extensions: .co.uk, .uk, .com, .net, .org, .info, .me, .biz, .online.
6

months
£
10
/month

excl. VAT
then
£20
/month

excl. VAT
Get started
What else you get with WooCommerce hosting
WooCommerce hosting requirements for eCommerce success
Fast hosting
Having a fast WooCommerce website is important for making a sale. No matter how great your products are, customers will abandon pages that take too long to load.
Our managed WordPress web hosting features fast SSD storage and an integrated caching plugin for faster loading and fewer abandoned carts.
PHP and memory limits
Hosting a WooCommerce site requires a server with a PHP memory limit of 256 MB or greater and a PHP version that's higher than 7.2. You'll also need HTTPS support.
WooCommerce hosting packages at IONOS start at 768 MB and our servers feature PHP version 8.0 or higher.
Advanced features
Access your site via SSH and SFTP protocols, and streamline admin with the WP-CLI.
Use dev-friendly features like .htaccess, a domain API and more. IONOS WooCommerce hosting also works with Git, SSI, and is IPv6 ready.
WooCommerce hosting
FAQ – Frequently asked questions
WooCommerce is a free eCommerce plugin for WordPress. It was built to enable seamless integration of the most important eCommerce functions into the popular WordPress framework. WooCommerce comes with all the core features you need to create and manage your online shop, from pre-installed payment gateways to stock inventory management.
On top of these core functions, WooCommerce offers thousands of extensions and add-ons – both free and paid – that make it easy to further customise your store exactly the way you want. WooCommerce is an open source project, meaning that it is open to an active and growing community of contributors.
The requirements for WooCommerce hosting are relatively simple. With the right web hosting, creating and running a WooCommerce store is extremely straightforward and you don't need any prior experience. WooCommerce was built especially for WordPress, making it particularly easy for anyone who's already familiar with the blogging platform. With IONOS web hosting and the latest version of WordPress, the WooCommerce plugin can be installed in just a few clicks. If you need help, our customer service team is here 24/7 to provide support.
Managed WooCommerce hosting from IONOS comes with an SSL certificate, a domain name and webspace (storage), so you can focus on setting up your store.
When it comes to product variety, WooCommerce hosting is one of the most flexible options for your online store. In addition to physical goods, you can also sell anything from digital downloads and content to subscriptions and services.
What's more, WooCommerce also offers plenty of features to help you manage and promote your products. Choose from a variety of product types, such as grouped products or downloadable products, and easily track stock levels and add to your product catalogue. You can choose to enable or disable discount codes and coupons, and can list just one product or thousands – WooCommerce is completely scalable. On top of the core functions, there are a vast range of both paid and free extensions which can further customise the types of products you sell and how you sell them.
Managed WooCommerce hosting from IONOS comes with an SSL certificate, which helps ensure safe transactions. In addition to WooCommerce hosting with SSL, IONOS hosting packages also come with DDoS protection, which helps to maintain site performance in the event of a DDoS attack. Finally, we also run all necessary security updates automatically, so you don't need to worry about forgetting to run an update which may put your site at risk. Our servers are located in some of the most secure data centres in the world, and our customer service team is available around the clock to offer support and answer any questions regarding security.
WordPress hosting is great for a blog or a website, but if you want to sell online you should go with web hosting that's specifically optimised for WooCommerce. WooCommerce hosting packages usually feature more storage, larger file limits, and better performance than standard WordPress hosting.
With WooCommerce hosting from IONOS, you'll get high-performance hosting. WooCommerce comes preinstalled, making getting started easy.
Not necessarily. The cost of WooCommerce hosting depends on the features included. Many WooCommerce hosting providers charge extra for managed updates, domain, SSL or email. All of these features are included at IONOS, so you'll get cheap WooCommerce hosting that provides great value!
Couldn't find what you're looking for?
We may still have the ideal solution for you
At IONOS, you have a dedicated contact person for personalised advice, tips to boost your online success, and technical support. Reach them via phone, chat and email, all at no cost to you as an IONOS customer.
We're always working to improve our customer support, and we're proud to have won several awards. These include Best Customer Engagement Initiative and Best Use of Customer Insight.
Live Chat
Chat with one of our IONOS experts.