Email Marketing
Win over customers with email marketing
Fast drag and drop editing with AI functions

Multiple templates to choose from

GDPR compliant
See packages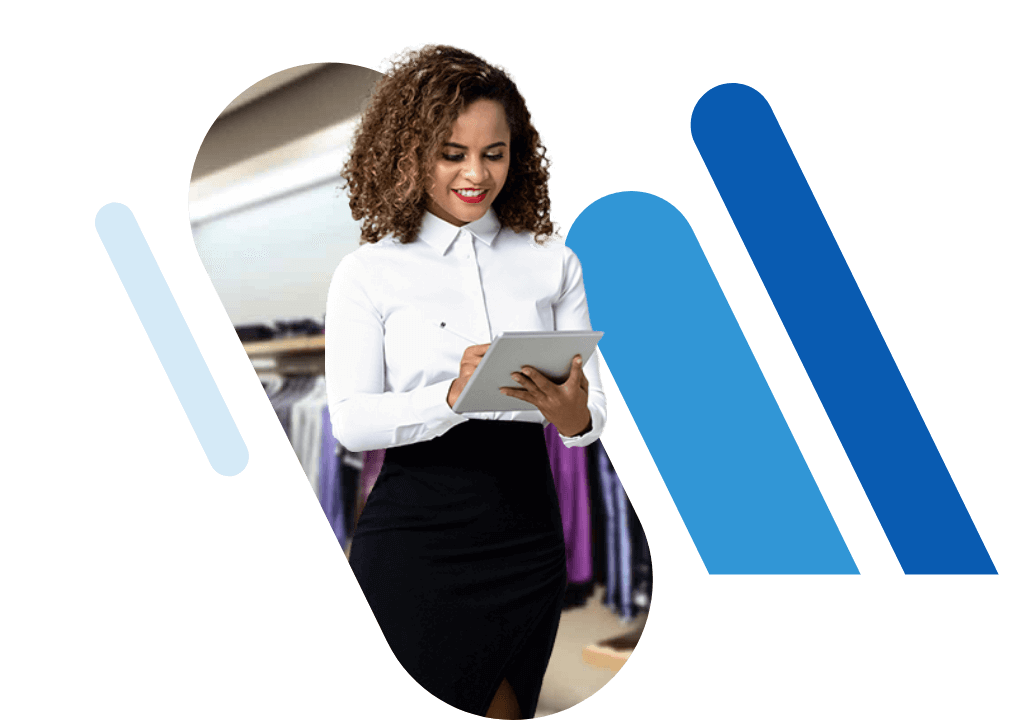 Email marketing that converts
Share updates, product offers and more in a few steps.
Add your contacts
Import existing contacts and add new ones via a signup form on your website.
Build your email
Choose your favourite template and start building your newsletter or promotional email.
Personalise and send
Personalise your emails with your customers' names for better open rates. Send, then check the results.
Why choose IONOS Email Marketing?
Make an impact with clever features
Email marketing is one of the best ways to build relationships with customers and drive sales. At IONOS, you get all the features you need to make the most of this channel.
A signup form on your website enables customers to easily sign up to your newsletter.
Our smart spam system checks your emails for potential issues before you send, so your campaigns land in your customers' inboxes, not their spam folders.
AI-powered text creation
Create content in a few clicks
Short on time? Speed up the creative process with AI.
The integrated AI text generator makes it easy to create professional and engaging content and newsletters for your subscribers. Just enter a few details and the AI will do the rest.
Look great on mobile and more
IONOS Email Marketing ensures a flawless display on every device.
Our responsive templates seamlessly adapt to fit any screen size for an optimal reader experience.
Easy setup
You don't need any coding or design skills to build your emails in the editor. Just drag and drop text blocks, media content, links, buttons, and interactive elements like image galleries.
Customise the content and template to match your corporate design. You can even work with your own email templates.
Double opt-in
Boost your signups with your own customised subscription form. Integrate it on your website so your visitors can receive all the latest updates.
With double opt-in, people who have registered need to confirm their email address in a second step. This ensures that your emails go to people who are genuinely interested.
Real-time monitoring
See how your emails perform in real time with an easy visual overview of key metrics like open rates and clicks.
With this information, you can optimise your next campaigns for even better results. Go a step further and use it to improve the user journey from the emails to your website.
Choose your Email Marketing package
All prices exclude VAT charged at 20%. VAT may be subject to change depending on your country of residence. Terms and conditions
apply
.
At IONOS, you have a dedicated contact person for personalised advice, tips to boost your online success, and technical support. Reach them via phone, chat and email, all at no cost to you as an IONOS customer.
We're always working to improve our customer support, and we're proud to have won several awards. These include Best Customer Engagement Initiative and Best Use of Customer Insight.
Email marketing software
FAQ – Frequently asked questions
Our all-in-one email marketing software makes it possible to contact your customers directly, in a personalised and targeted way. IONOS Email Marketing provides a single, central location where all your customer contacts are managed. With the service, you can also design personalised email campaigns or newsletters thanks to the wide range of email templates available. These templates can also be edited so you can customise your newsletter exactly to your needs.
The IONOS email newsletter tool gives you total design freedom. It doesn't matter which device your target group is using – your emails will be displayed equally well on all of them thanks to responsive design.
You can use the integrated AI text generator to create engaging content.
There is no need to worry about data protection because this email marketing solution has been created to comply with European privacy laws. You can rest assured that your customers' data is safe.
Advertising is an important element of making sales whether your business is a local one or only exists online. There is a higher chance of your business being successful if you target your existing and potential customers in a personal way, and email marketing is one of the best communication channels to do this. By sending out newsletters, you can target specific groups of people and reach many of them at once.
Email marketing also enables you to win back customers who may not have bought from your company or used your services in a while. You could let them know about any offers or discounts you're currently running, which will also jog their memory in case they've forgotten about your brand. Along with reaching existing customers, email marketing also provides a way to gain new customers by introducing them to your range of products and various topics that you can highlight in your email campaigns.
While potential customers could find certain types of advertising (e.g. banner advertising) annoying, this is rarely the case with customised newsletters. This is because they are only sent to people who have opted in to receiving them. If the content in a particular newsletter doesn't interest them, they can simply stop reading and close the email. Customising emails and filling them with appealing content is the best way to get customers' attention. It also means they're less likely to delete it the minute it arrives in their inbox.
Not necessarily. Having a bit of marketing knowledge doesn't hurt, of course, and could improve the success of your email marketing campaign. What is important is knowing your target group well. This means you'll know how to address them and what content they would prefer to read.
You can check the success of your campaigns at any point using our software's real-time reporting feature. Thanks to thorough tracking and analysis, you receive important information on open and click-through rates so you can see in real time if emails are being opened and how frequently. You'll get information that allows you to see whether your calls to action (CTAs) are effective are not. If they aren't having the effect you'd hoped for, then you know that they need optimising.
No. The email editor and user interface are so intuitive that IT skills are not necessary. Simply select the appropriate design template and tap on it. The drag-and-drop feature can be used to insert entire text boxes as well as images, videos, buttons, etc. You can also move around design elements in the template to suit your needs. Before you know it, you'll be writing personalised emails and using a modular system to create entire email campaigns.
Your contact list will grow automatically if you embed responsive registration forms (double opt-in) on your website as widgets or integrate them as pop-ups. This can be done without any programming knowledge and lets you easily gain valuable leads for your email marketing campaigns. The email tool will automatically synchronise prospective customers with your email list after it has been set up. Importing contact lists into the email tool (for example, as CSV files) can also easily be done.
Any tools and strategies you use for email marketing must adhere to data privacy laws. These laws are constantly changing so research every so often to see if the introduction of a new technology has made a difference to the legislation and then amend your newsletters accordingly. Read up on privacy laws before you begin to write so you don't waste any time rewriting. Worst case scenario is that you could end up facing legal action for advertising illegally.
It is crucial to ensure that the recipient has given the green light to receive these emails. Permission is usually received via the double opt-in process. If a recipient hasn't agreed to your emails, they will be considered spam and will likely end up in the junk folder. If everything is done properly, you can avoid them landing in this folder, where they will no doubt be deleted before being read.
Of course, recipients should also find your emails interesting. Advertising will only really work and help you gain customers if recipients actually find your newsletters appealing enough to read and if they fulfil a specific need.
Begin with an eye-catching subject line as well as an introduction that will catch the recipient's attention and make them want to read on. Address the reader directly and don't forget to use the correct tone (i.e. formal or relaxed). This could depend on the age range of your target group.
When compiling your newsletter, try to imagine yourself in the readers' position and think about the kind of content you'd like to read. Maybe helpful tips, deals and discounts, or news articles? Just make sure that the newsletter adds value. It makes sense to include information about the products and services you offer. Making offers more personalised to the readers is a good tactic.
Attractive images make your emails more exciting and help to break up blocks of text. So that the reader doesn't get bored, it is recommended to use a good number of subheadings so that the topic of each paragraph is obvious, and the reader knows which parts are more important. Here are some tips for good newsletter content.
Email marketing enables you to address both new and existing customers in an effective way. Although they have opted to receive the newsletter, don't take this for granted. If you contact them too often, they will find it annoying, so make sure to only get in touch when you have something worthwhile to share.