Domain checker – Domain name search
Free website protection with SSL Wildcard included

Free private registration for greater privacy

Free 2GB email account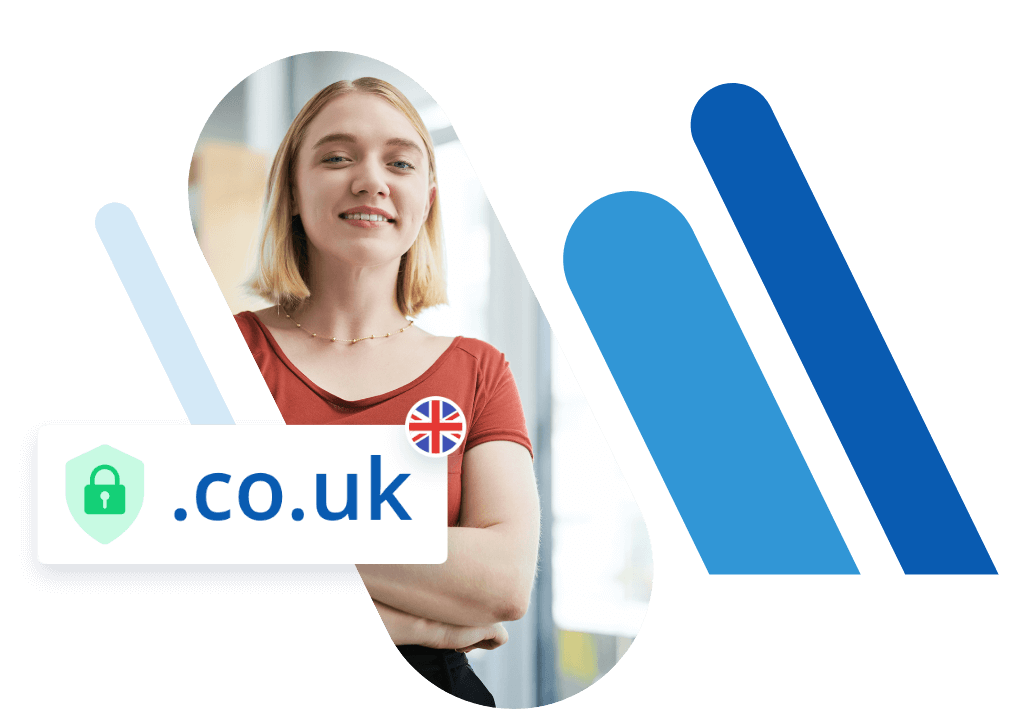 Other website domain name checker tools
IONOS has many another practical tools in its portfolio.
Domain availability check – easy and fast
However, don't forget – you aren't the only one searching for the perfect domain name.
How to find available domains
Search for your perfect domain name with the easy-to-use IONOS domain checker and get suggestions for available domains. Just enter the domain including your preferred domain extension or let the domain check suggest a suitable extension.
The domain check tests availability, not only with classic extensions like .com and .co.uk domains, but also with a With over 400 new domain extensions, it's never been easier to find and check the domain name that best sums up what your site has to offer. of new top-level domains like .global, .online or .cloud. This way, you're sure to find the perfect domain name for your website.
Check domain now
Domain name search – ​FAQ
Before you use the IONOS domain check to see if the domain you want is available, it's important that you think carefully about what you want your domain name to be. Choosing your domain name will be one of the most important decisions you make when it comes to building your website. Play around with some ideas and take the advice of friends and colleagues. As you begin to come up with potential domains, you can check which ones are available on the IONOS site. This will allow you to filter out ideas that are already taken and start whittling down your list.
All you need to do is visit ionos.co.uk and type a potential domain name into the checker. The IONOS check will immediately see if the domain name is available for you to register and also provide you with other possible top-level domain names (TLDs) if your initial choice is not available. In addition, it will display the domain names that may have been occupied in the past but are now free for you to register.
With the IONOS domain checker you are guaranteed to find a great domain name for your site. IONOS can check the domain names that will best display your site to those surfing the net. It's important when you use the IONOS domain checker to ensure that your idea for a domain name is clear and catchy. This will make your site easily identifiable and stick in the memory of visitors the next time they look for you. With the domain check you will be able to explore a huge range of options for your site at the best prices.
With only a few keystrokes and a click of the mouse, IONOS will immediately check whether the domain name you want is available or not. It's that quick and easy. Use the IONOS domain check today and secure your ideal domain before someone else does!
If you are having trouble choosing your perfect domain name, IONOS is here to help. There are a multitude of options available to you – and workarounds for any problem all leading you to a fantastic domain name for your site.
The first thing you can do is think about changing the TLD. This is the part of the URL at the end: for example .com, .net, .org. So if your desired domain name was balletshoes.com and you find that this is already taken, you can try balletshoes.org or balletshoes.net. The IONOS domain check will automatically generate your desired domain name with new TLDs if your first choice is already taken.
If these are also not available, or you have your heart set on one particular TLD, then you can think about adapting your original domain name. Having to rethink your domain name shouldn't be seen as a problem and, in fact, it may lead to a spark of inspiration that helps your chosen domain name to really stand out.
More useful options
Recommended domain and hosting solutions for you
At IONOS, you have a dedicated contact person for personalised advice, tips to boost your online success, and technical support. Reach them via phone, chat and email, all at no cost to you as an IONOS customer.
We're always working to improve our customer support, and we're proud to have won several awards. These include Best Customer Engagement Initiative and Best Use of Customer Insight.
Live Chat
Chat with one of our IONOS experts.