Cloud Apps
Deploy an app in the cloud
Powerful UK-based platform

Choose from around 50 apps

By-the-minute billing
See apps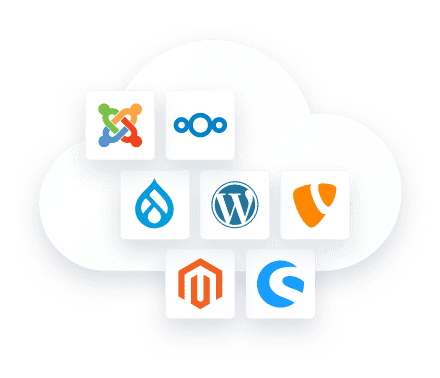 Ready to go in minutes
Choose from around 50 cloud apps. We know the performance required by your app and will recommend the best package. Your cloud app will be pre-installed by us and this way, you can focus entirely on your project.
Tailored advice. Tips for online success. Technical support. Available via a direct phone number, chat and email. Free of charge for all IONOS customers.
We're always working to improve our customer support, and we're proud to have won several awards. These include Best Customer Engagement Initiative and Best Use of Customer Insight.
Live Chat
Chat with one of our IONOS experts.