MySQL and phpMyAdmin
Version 5.0.2-2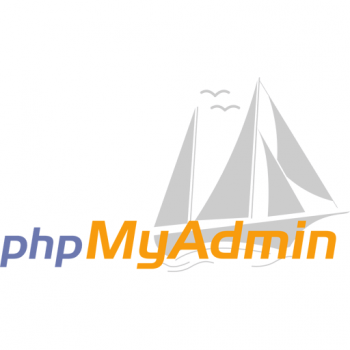 phpMyAdmin is a free software written in PHP for administration of MySQL and MariaDB databases. This software has an intuitive web interface and supports a variety of operations such as creating databases, executing queries and adding user accounts. MySQL is a relational database management system available for various operating systems. It can be used in a variety of applications and is mainly used for the provision of dynamic web pages.
phpMyAdmin is a free software for the administration of MySQL and MariaDB databases with an intuitive web interface.
With phpMyAdmin, you can export data in different formats such as CSV, SQL, XML and PDF.
MySQL is a fast, reliable and scalable relational database management system that can be used in many ways.
These applications run on Linux CentOS 7.
Minimum requirements: Cloud Server XS
Tip!
Your contract allows you to use as many free apps as you'd like. Each app simply needs its own VM.
Need more info?
Our friendly team would love to help you find the right product, or support you with your existing products.
Live Chat
Chat with one of our IONOS experts.