PrestaShop
Version 8.0.4-1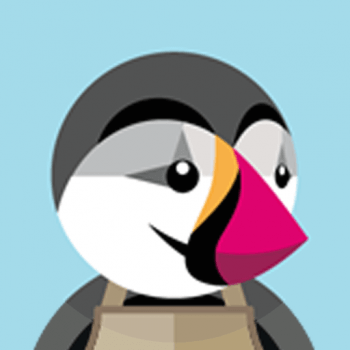 PrestaShop is a free open source e-commerce solution used by more than 300 000 users worldwide. PrestaShop is based on the Symfony framework and offers over 600 functions. In addition, over 5,000 modules and templates are available on the Marketplace. This open source solution includes innovative customer acquisition features such as multiple locations, customisable URLs and full Ajax compatibility. PrestaShop also offers professional tools to increase online sales, such as fast payment, reminders about cancelled online purchases and automatic email marketing. PrestaShop supports secure payment gateways used worldwide, such as PayPal Payments Pro, Authorize.net, Skrill and First Data, while offering seamless marketplace integration for Amazon, eBay, Facebook, and others.
Easy-to-use interface
Multiple shops with unique domains, managed in one back office.
PrestaShop is available in over 75 languages and helps you to offer your products in different languages and currencies.
These applications run on AlmaLinux 8
Minimum requirements: Cloud Server S
Tip!
Your contract allows you to use as many free apps as you'd like. Each app simply needs its own VM.
Live Chat
Chat with one of our IONOS experts.