Magento Hosting
Flexible, open-source eCommerce
Software stack that supports your Magento business

Servers built for speed and high volumes of traffic

Hosted in secure, certified data centres
View packages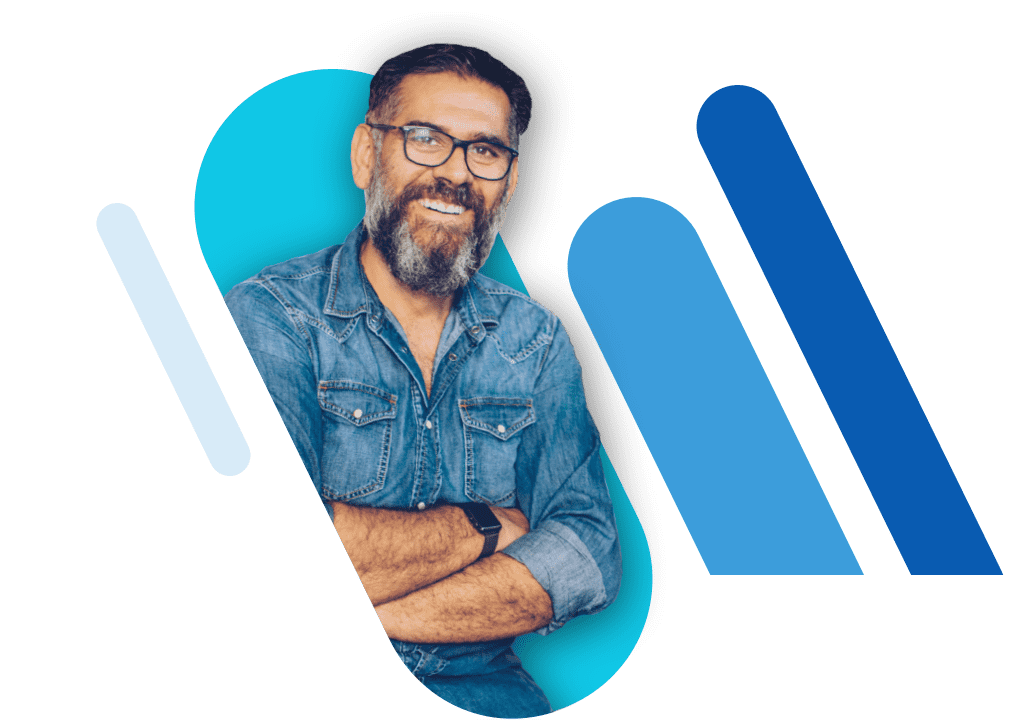 Bring success to your shop with Magento hosting
What is Magento hosting?
Magento is a free, open-source eCommerce platform that enables users to create a customisable online shop. The PHP-based platform is one of the most popular standalone eCommerce platforms available with over half a million downloads since its release in 2008.
Owned by one of the internet's largest retailers, eBay Inc., the Magento eCommerce solution is flexible and powerful enough to accommodate your needs, no matter the size of your shop. It's SEO-friendly and built specifically with sales in mind. In order to install Magento, it's recommended that your server has at least 2 GB of RAM as well as LAMP (Linux, Apache, MySQL and PHP) installed.
Infrastructure that's built to succeed
Behind every great performing shop is server architecture and software configured to allow your platform to run as efficiently as possible. IONOS has more than 20 years of experience in hosting and offers flexible cloud servers.
In addition to secure backups at a physically separate data centre and the option to set up an SSL certificate, IONOS has many other great security features. SiteLock, for example, actively safeguards and scans your website against viruses, malware and unauthorised access.
Product and package overview
Use Magento with any IONOS Cloud Server.
£
0
.
0069
/hour

excl. VAT
max.
£5
/month
excl. VAT
£
0
.
0111
/hour

excl. VAT
max.
£8
/month
excl. VAT
£
0
.
0222
/hour

excl. VAT
max.
£16
/month
excl. VAT
£
0
.
0333
/hour

excl. VAT
max.
£24
/month
excl. VAT
£
0
.
0694
/hour

excl. VAT
max.
£50
/month
excl. VAT
£
0
.
1389
/hour

excl. VAT
max.
£100
/month
excl. VAT
£
0
.
2222
/hour

excl. VAT
max.
£160
/month
excl. VAT
£
0
.
3333
/hour

excl. VAT
max.
£240
/month
excl. VAT
£
0
.
5000
/hour

excl. VAT
max.
£360
/month
excl. VAT
All prices exclude VAT charged at 20%. VAT may be subject to change depending on your country of residence. Terms and conditions
apply
.
At IONOS, you have a dedicated contact person for personalised advice, tips to boost your online success, and technical support. Reach them via phone, chat and email, all at no cost to you as an IONOS customer.
We're always working to improve our customer support, and we're proud to have won several awards. These include Best Customer Engagement Initiative and Best Use of Customer Insight.
Why choose Magento?
Magento is ideal for shops with extended product catalogues: its flexibility means that it grows with your shop, so there's no need to worry about outgrowing the eCommerce solution. With the vast array of themes available at Magento Marketplace, you can design your shop exactly to your liking. The free and fee-based add-ons enable you to add additional features including a page speed optimiser, product feed, and out of stock notifications among others.
Magento software is optimised for search engines thanks to features such as the XML site map and Google content API. Other invaluable features include, but are not limited to, analytics and reporting, product browsing, catalogue management, customer service, and marketing promotions and tools.
Didn't find what you were looking for?
We may still have the right solution for you.
Magento Hosting
FAQ – Frequently asked questions
Magento is the world's favourite software for online shops. Opting for Magento hosting from IONOS makes everything a lot simpler. We provide you with the technical means and the necessary performance to get your online shop started. It's worth noting that managing a Magento shop on your own can require between 2 and 10 full-time developers, depending on the size and complexity of your shop. Alongside the hardware needed to operate a Magento server, you also benefit from experts who are familiar with Magento's demands, for example, PHP scripting languages and MySQL databases. If you have the knowledge and proper architecture in place to install the software yourself, then you may only need to order webspace or a server with enough power to run your system. However, with IONOS, you can simply select the IONOS package that best suits you and then choose Magento. Additional open-source software can be installed at any time from the IONOS App Centre.
If you need to build a shop with a smaller catalogue or you are under time pressure and need to launch the shop quickly, you can opt for eCommerce Website Builder. This IONOS proprietary platform allows you to build a shop with physical or digital products, sort them into categories, has built-in SEO for product pages among many other native functionalities, and includes free hosting services, unlike open source solutions. CSS function allows you further customisation. The shop is optimised for speed with CDN, while you still have to take care of the picture size to ensure easy loading of the page. The csv import assistance function allows you to organise the data in your to import all of your products with a few clicks, without the need of a developer. From a resources perspective, for a 500-product shop and a properly prepared csv you can go live on your own in one day.
When you decide to use Magento to run your shop, it's best not to skimp on securing a proper server. Magento hosting requires many resources to run smoothly, including large amounts of computing power, memory and storage space. During peak shopping times, such as before Christmas and Black Friday, increased traffic to your site could result in slower loading times. This could cost you customers looking for a convenient online shopping experience, as well as hurt your shop's Google ranking. Choosing IONOS will give you the power you need to accommodate high volumes of traffic, and with three Magento packages (shared hosting, dedicated hosting and cloud server) to choose from, you'll find the right Magento web hosting option for you.
The ideal Magento hosting service will provide top performance together with the appropriate hardware to handle the size and complexity of the software. The type of hosting package, including the corresponding server capabilities, will depend on the size of your project. How many products your Magento-based shop plans to offer and how many visitors it will receive per day should be taken into account. With Magento hosting from IONOS, maximum performance of the server infrastructure is important to ensure optimal loading times, which are crucial for running a successful eCommerce business. We make this possible by using modern hardware and an exceptionally fast internet connection as well as making sure that not too many customers share the same server.
If you already use Magento but feel limited by the performance and processing power of your setup, sign up with us at IONOS. If you need more storage space, memory and exceptional performance, all without the technical hassle of maintaining a server yourself, then we have the right package for you. Transferring your Magento server over to us couldn't be easier.
Live Chat
Chat with one of our IONOS experts.