Compare our domain prices with the competition
Find the best domain package
Free Wildcard SSL

Free private registration

Free 2 GB email account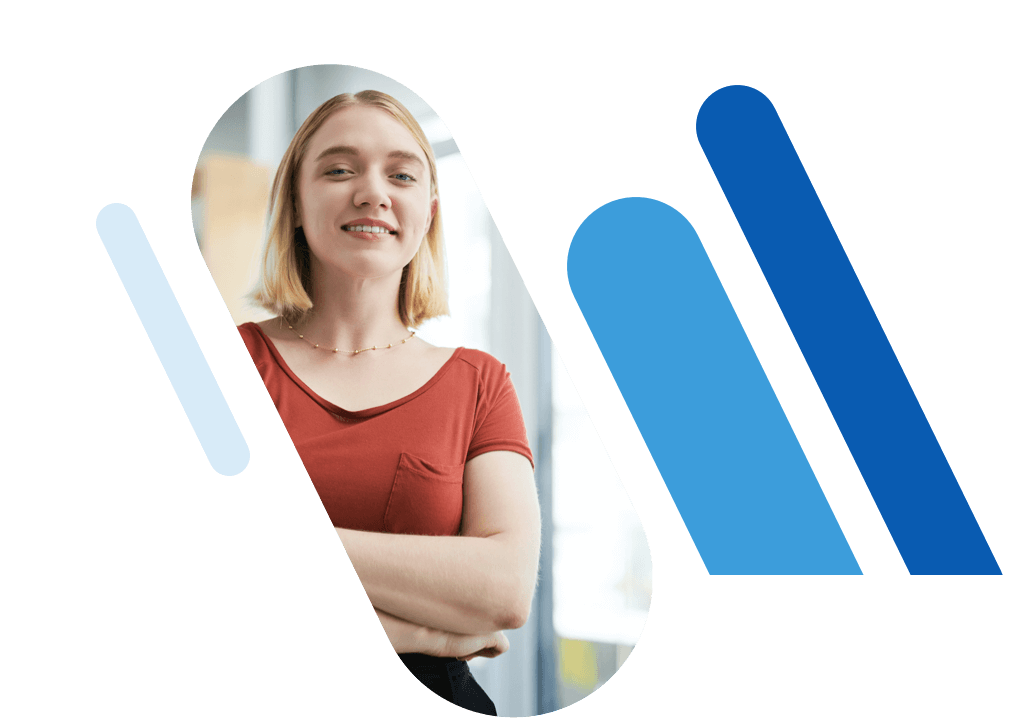 Compare prices at IONOS before registering your domain
Prices excl. VAT may be subject to change dependent upon your country of residence. Terms and conditions apply.
Domain hosting or web hosting?
Domain hosting is not to be confused with web hosting. Domain hosting just hosts and publishes your domain address, whereas web hosting provides the hosting space to publish a website. These two are often confused with one another because many domain hosts offer web hosting and vice versa. Think of the two like your home: the address you can be reached under is your domain and the website is the actual house. The virtual address of your domain and the actual space with which you affiliate your address are two very separate but complementary aspects. This is why many providers offer both services in one.
Competitive domain prices at IONOS
When comparing domain prices, you'll quickly discover that pricing always varies. Sometimes the reason for this will be differentiating domain extensions (.com, .net, .org, etc.). The more in-demand and popular a domain extension is, the higher the price will be! This can even occur with the exact same domain name. Some registrars will charge you more than others for the identical domain name, so don't pay a fortune somewhere else if you can register your domain with IONOS at competitive rates!
IONOS: accredited domain registrar
IONOS is a domain registrar accredited through a wide range of registry operators, including ICANN, Afilias, and Nominet. This places IONOS among the best domain registration companies from which to secure your ideal domain name. As IONOS has signed a Registrar Accreditation Agreement (RAA) with ICANN, we are able to offer a wealth of TLD and new TLD options to our customers, giving them a greater scope within which to create a memorable web address. With so many attractive domain names being snapped up daily, be sure to check the domain registration fees and secure your domain from an officially credited source today!
Domain name price comparison
​FAQ
The prices of TLDs are in part determined by the price a domain registrar, like IONOS, is charged by registries. Registries are organisations such as Afilias and Nominet, who control certain top level domains and set different prices for each one. When you purchase a domain name with IONOS, the registry responsible for that TLD charges us to reserve it. Therefore, the higher the price a registry sets for their TLD, the higher the domain registration fees will be for you.
The difference in price between TLDs can be for a number of reasons. For example, a registry's own operational costs may vary, and some domain extensions may incur additional support costs. In addition, the price of many new TLDs are unregulated and so for-profit registries can charge what they wish, according to supply and demand. However, many older domain extensions such as .com are regulated and have a fixed wholesale price. All of these factors can affect the final cost when you come to buy your domain name.
IONOS is in fact a globally operating hosting company and has multiple offices around the world, including the UK. The company was founded and has its headquarters in Montabaur, Germany, and has further large offices in Karlsruhe, Zweibrücken, Munich, and Berlin. IONOS has since expanded and now offers services worldwide, with international representation in 10 different countries including Austria, France, Spain, and the USA. Our British base of operations is located in Gloucester, England, and is available for you to contact with any enquiries you may have.
In addition to its international offices, IONOS also maintains data centres across Europe and the USA, one of which is in London. These run more than 70,000 servers in parallel operation, which guarantees nearly 100% uptime thanks to multiple redundant connections between data centres. Because of this, we can offer reliable services to you no matter where you are in the world.
Before committing to a new domain, it's only natural to want to first perform a domain price check. To do this, first check the availability of your desired domain by entering it into the domain price checker box. You will then be presented with a list of available domains and their corresponding prices before you proceed with the purchase. In addition, the domain price check provides you with a selection of viable alternatives that you may be interested in. From this you can determine the exact prices of a variety of TLDs that can be combined with your chosen name, and choose the appropriate option for your needs.
Alternatively, you can browse our |domain name price overview to find a pricing summary for our range of domain extensions, including new TLDs such as .blog, .london, and many more. With IONOS, you're sure to find the ideal domain extension to suit the individual needs of your business or web project.
Didn't find what you're looking for?
We may still have the ideal solution for you.
At IONOS, you have a dedicated contact person for personalised advice, tips to boost your online success, and technical support. Reach them via phone, chat and email, all at no cost to you as an IONOS customer.
We're always working to improve our customer support, and we're proud to have won several awards. These include Best Customer Engagement Initiative and Best Use of Customer Insight.
Live Chat
Chat with one of our IONOS experts.