PrestaShop Hosting
Create and design your own online shop
User-friendly and 100% customisable

Multiple currencies and languages

IONOS is PrestaShop's recommended hosting partner
See packages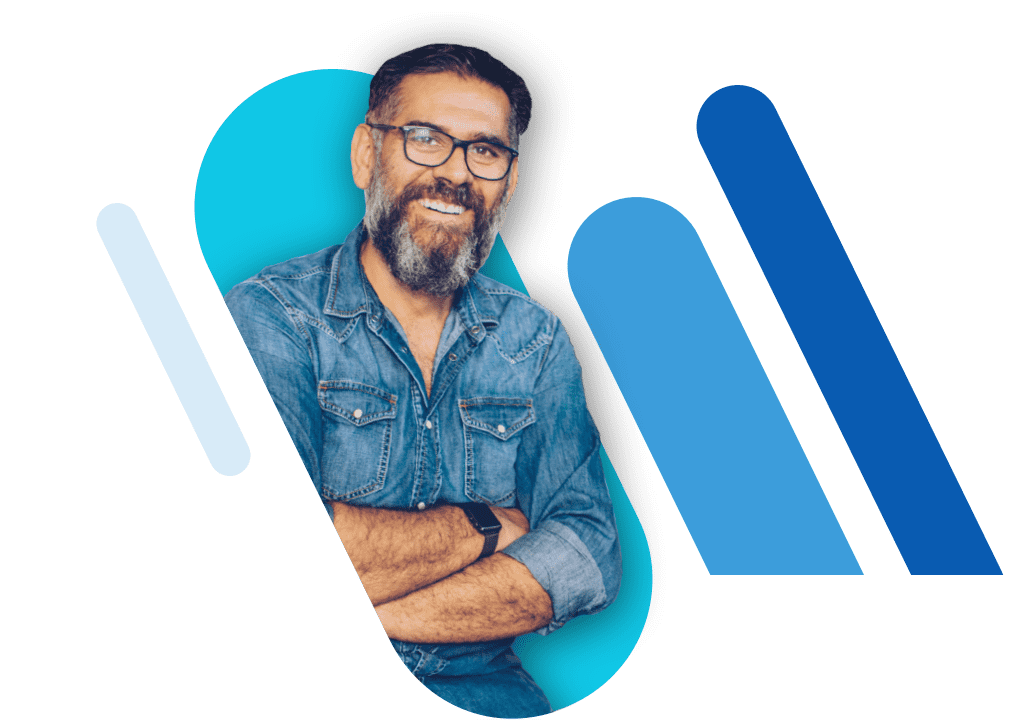 The quickest way to your own online shop
This is PrestaShop
PrestaShop is a leading eCommerce platform that helps you create and customise your own online shop, so you can offer products and services worldwide. PrestaShop is an open source project with an international community that continuously updates and expands the available functions. The platform is based on PHP and works with MySQL databases.
Add-ons and design templates
PrestaShop is ideal for small, medium and large online shops. Even the basic configuration includes more than 600 free features, including a bestseller display on the homepage, free delivery, various payment options and inventory management. The standard PrestaShop theme also provides a responsive, customisable and mobile-friendly template for your online shop.
There are more than 6,000 PrestaShop plug-ins and themes available on the official PrestaShop Addons Marketplace alone (some of which must be purchased). On top of this, numerous websites provide free or purchasable PrestaShop add-ons to download. Modules extend the functional range of your online shop, and include features like payment, shipping and product reviews. With themes, you can change your shop's appearance. In fact, you can customise everything down to the last detail – the design and individualisation possibilities are practically endless.
Installing PrestaShop
You need a web server with suitable system resources and a domain name in order to install PrestaShop UK. That's where we come in – you can rent the right web server for your needs from IONOS, quickly and cheaply. Your domain of choice is also included in the package. As PrestaShop's recommended hosting partner, we offer the online shop platform in all
web hosting packages
as a convenient Click&Build application and at no extra cost. Start the installation at any time in just a few clicks and benefit from a range of different configuration options. We'll guide you through the setup of your new online shop step by step.
Package overview
All prices exclude VAT charged at 20%. VAT may be subject to change depending on your country of residence. Terms and conditions
apply
.
PrestaShop plus first-class hosting
| | |
| --- | --- |
| IONOS offers PrestaShop UK in all web hosting packages as a Click&Build application – at no additional cost. A few clicks is all that's needed to start the installation. | |
| You can delete and reinstall PrestaShop at any time. | |
| By choosing us, you benefit from a package that includes everything you need to get started with your own online shop. This includes a free personalised domain for one year, personal email addresses that match the domain and an SSL certificate. | |
| You won't have to invest in your own IT infrastructure – we provide you with the appropriate system resources, such as processing power and storage space. | |
| We take care of web server maintenance and updates as well as providing maximum security for your data. Thanks to automatic backups, you can restore data from the last six days at any time. No data is lost and you save valuable time, which you can invest in your online shop instead. | |
| All data in our data centres is subject to strict data protection standards. | |
| With IONOS, you receive first-class service from an experienced hosting provider. A personal advisor is always available to help you at no additional cost. | |
PrestaShop
FAQ – Frequently Asked Questions
PrestaShop is suitable for beginners as well as for professionals. The platform features an intuitive user interface, a lean system structure and very simple module management. This distinguishes it from many established online shop systems. Another advantage is the large international community – tens of thousands of developers work together globally to continuously improve the performance and functionality of the open source project. There are also countless forums that provide expert advice. As it's an open source project, there are no setup fees or licence fees.
PrestaShop is also flexible and scalable. The software is suitable for small and medium-sized as well as for large online shops, and runs stably even on weaker servers. Even without adding any extra modules, the basic version has an enormous range of functions that can be extended to suit your requirements. Thanks to more than 6,000 plug-ins and themes, any PrestaShop-based online shop can be customised down to the last detail. Choose your favourites from the range of PrestaShop templates and add-ons, and create your own shopfront exactly how you want it.
Thanks to multishop management, you can even operate several separate online shops via one system. The dashboard enables you to see the status of your shop at any time, based on current figures and without the need to evaluate any complex statistics. You can create and edit products easily. With an extensive selection of language packages, you can tap into additional markets and target groups. Thanks to continuous optimisation for mobile devices, you can reach your customers from anywhere.
If you decide to use PrestaShop as a IONOS Click&Build application you will get the latest version, installed and configured in advance with a design to suit your online store. Your system will also be backed up daily so that you can easily reinstall a current version if you lose any data. IONOS technical support is available 24/7 in case of any problems.
Security is a priority with IONOS which is why we give you the tools to create a secure online store: all PrestaShop hosting offers from IONOS include an SSL certificate. Your website will therefore run with https protocol meaning that bank transactions, user names and data transfer will be secure. This means you can focus on creating your online store in the knowledge that your visitors will have a secure customer space.
Couldn't find what you're looking for?
We may still have the ideal solution for you
Tailored advice. Tips for online success. Technical support. Available via a direct phone number, chat and email. Free of charge for all IONOS customers.
We're always working to improve our customer support, and we're proud to have won several awards. These include Best Customer Engagement Initiative and Best Use of Customer Insight.
Live Chat
Chat with one of our IONOS experts.