Social Buy Button
Turn your followers into customers
Sell on social media in minutes

Manage everything from one platform

Works with any product or service
Start now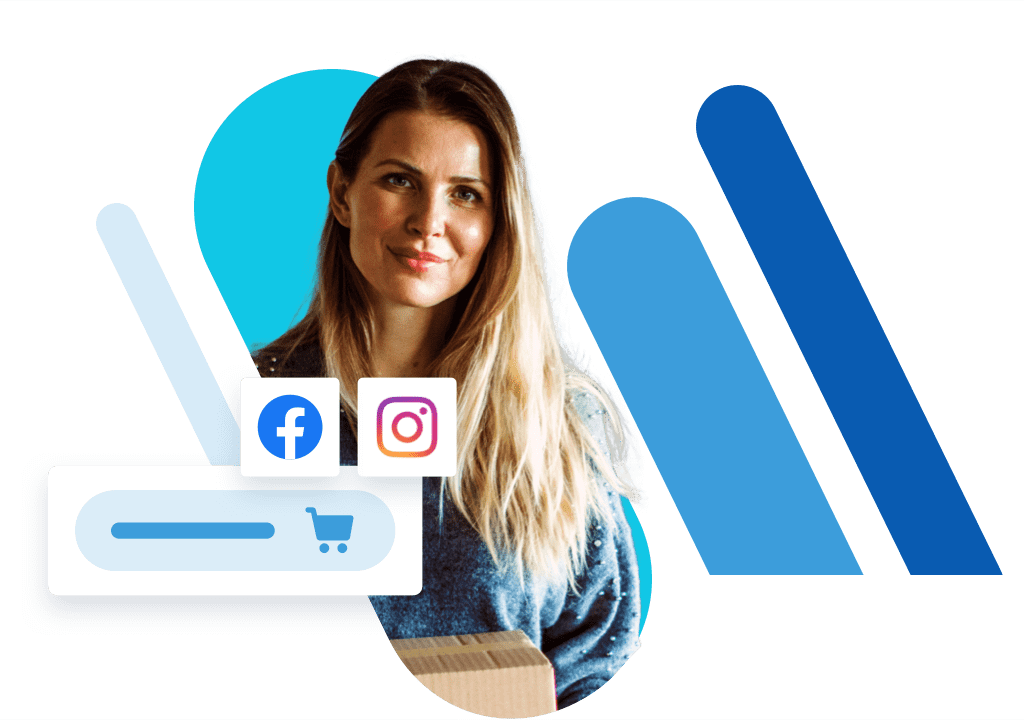 The easiest way to sell on social media
Convert your social media followers into paying customers with the Social Buy Button.
Sell up to 10 products on Facebook and Instagram. Customers can check out on the platform they're browsing – you don't need to send them to another website.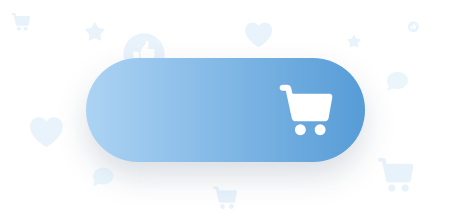 Put your products out there
Got a side hustle or business idea? Take it to the next level with all the professional eCommerce features you need.
Huge variety of payment options
Integrated shipping wizard
Management from a single dashboard
Synchronisation across all channels
Thinking about selling on a website in the future? You can upgrade easily anytime.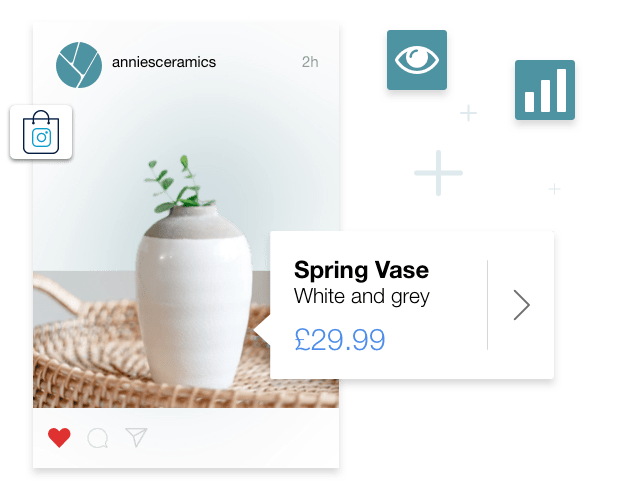 Start selling on social in a couple of clicks
It only takes a few minutes to set up your online store via the user-friendly dashboard.
Once your store is ready, synchronise your products across the social media platforms you're using, and start selling!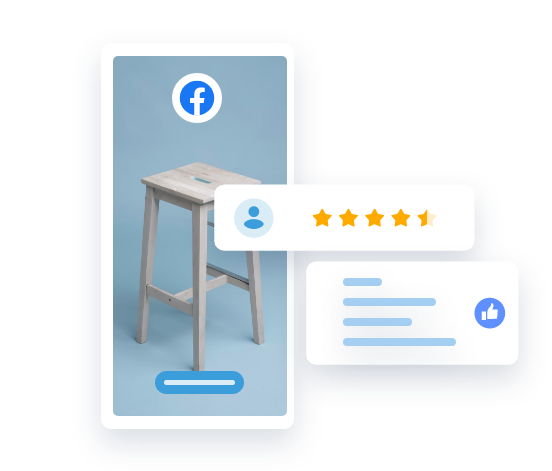 Increase your reach with Facebook, Instagram and more
Manage your shops from one place
Set up your Facebook and Instagram shops using one dashboard and leverage the world's largest social network.
Drive sales with tags
Highlight products in your Instagram posts and tag them to drive direct sales.
Boost ad performance
You'll see better ad performance if potential customers don't have to leave their platform to buy.
Advertise on TikTok
Feeling creative? Reach a broad audience and win over potential buyers with entertaining ads on TikTok.
Sell on social media like a pro
No need to maintain a website. Give your customers the best buying experience on social.
Start now
Sell today with the Social Buy Button
Here's how the Social Buy Button can help you turn your followers into loyal customers:
Sell directly on social without having to maintain a website
Set up your online store in a couple of minutes
Manage everything from your smartphone
Add to basket
Run your store on the go
Save time and manage your entire online store from your smartphone. Any changes you make from the intuitive dashboard will be synced across all the platforms you're selling on.
Download the free IONOS eCommerce app for Android or iOS to take your shop with you on your phone. Upload products, check your inventory, and even get notifications when you make a sale.
How to sell more on Facebook
Facebook is the perfect platform for boosting sales and learning about your target market. Get started or skill up with our free guide.
How to sell more on Instagram
Position your brand and engage with customers more effectively on Instagram. Learn how to set up your business account, activate ads and more.
How to sell on social media
Social media has huge potential for driving sales. Find out how to boost customer engagement, build relationships and win new customers in this free guide.
Social Buy Button
FAQ – Frequently asked questions
You can easily add the Social Buy Button to your social media profiles. It works with Facebook, Facebook Messenger, Instagram, and Pinterest. Customers can then buy directly instead of following a long route to the shopping cart, which may cause you to lose some potential buyers along the way. Note that you need a business account for all four channels in order for the social media shopping cart integration to work. You must also accept the sales processes and policy of the social media platforms.
Here's how to integrate the Social Buy Button on each channel:
Facebook: Your business must have a Facebook page and you must be the admin of it. After selecting the Facebook business page where you want to sell your products, click on "Save" and accept the Facebook Merchant Commerce terms and conditions. Facebook will have to review and accept your store before you can sell or advertise with it. All enabled products will then be synced to a new Facebook tab and will appear in your shop as soon as the setup process is complete.
Facebook Messenger: Adding Messenger to your online store makes it easier for customers to contact you. They can contact you easily via the "Message Us" button. To enable Messenger for your shop, click on "Connect Facebook Page", choose the business page from which you want to contact customers, then click "Next". Allow the requested permissions and click "Done". Click "Save" to connect the selected Facebook page, enter the shop's URL and click "Save" once again. The "Message Us" button will now appear on every page of your online store.
Instagram: Since Instagram is part of the Facebook group, you first need to set up a Facebook shop before you can proceed. You also need to convert your store's Instagram account into a business profile in order to sell. Once approved, you can enable the product-tagging feature on Instagram. In "Settings", click on "Shopping" to confirm your Facebook account, then select the product catalogue you want to connect to your business profile, then click on "Done". Once your account is approved by the Instagram team, you simply need to turn on the product-tagging feature. Then you can start tagging products in your stories and images.
TikTok: All you need to do to advertise on TikTok is connect your TikTok for Business account. Your shop will be linked to the account and your catalogue will be automatically uploaded to TikTok. If you already have products on TikTok, they will be replaced with products from your IONOS shop. If you don't have a TikTok for Business account yet, you can sign up and create one. TikTok uses your shop's country and currency settings and its web address. You can only change these settings in your IONOS control panel. We recommend that you connect to TikTok after you have set up your shop.
Pinterest: First, you need a Pinterest business account. You can either convert your personal account to a business one, or you can add a business account to your personal profile and switch between the two. Pinterest doesn't enable button integration as such, but you can track visitors' behavior with the Pinterest Tag. You need to "claim" your website on Pinterest in order to track which images or products are shared from your website. In the "Settings" section, enter your website's URL and click "Claim". Then select "Add HTML tag", which you should copy, then click on "Next". Open a new tab in your browser and go to the shop dashboard section. This code should then be added in the SEO settings and then simply click "Add Code" in the "Header meta tags and site verification" section. Paste the meta tag into this field and click to save. Return to the Pinterest browser tab and click "Submit". Within the next 24 hours, you should receive an email confirming that your website has successfully been claimed.
The vast majority of product categories are suitable for selling with social media shopping carts. How popular your products will be, however, is a different matter. The best-selling categories on social media are electronics, beauty, films, music, retails, travel, and hotels, but sometimes products that are a little out of the ordinary catch shoppers' attention most.
Trending products can help to increase your sales so you could consider selling what people are looking for, or simply add these sought-after products to your already existing product range if it makes sense to do so. Alternatively, you may decide to steer clear of the crowd and do your own thing in order to stand out.
If you ever decide to stop selling on social media and want to branch out, you can easily upgrade to the Shoplement shop in­tegration tool and sell on other channels.
With Shoplement, you can sell on your own website or someone else's, without changing or migrating your product catalogue.
Selling on social media gives you the opportunity to reach your customers where they're already spending a lot of their time. Potential customers aren't just using social media to find out about products – many of them are also buying them there directly. Plus, you can engage with existing followers more effectively to turn them into customers.
The payment process depends on which payment method or gateway you choose. When a customer purchases through the Social Buy Button, these transactions are processed by third-party companies like PayPal. You'll then receive the funds in the account you've set up with the gateway or payment services provider.
Customers can also pay using offline payment methods, like cash on delivery, direct debit, or over the phone. If you go down one of these routes, you'll need to provide them with instructions either at checkout or after the order has been placed (for example, by email or on the phone).
PayPal Express Checkout is the most frequently used payment option. This is because customers want to check out as quickly as possible. PayPal Express Checkout allows customers to skip the step where they have to enter all their shipping and payment info, instead relying on PayPal to supply this info for them.
Customers also frequently choose Stripe or Square as payment methods because of their fast transaction speeds.
In order to select the payment options for your business, follow these steps:
Open a business account with the payment services provider or gateway of your choice.
Go to the Social Buy Button dashboard and click on the payment options.
Choose your payment method from these options.
Connect the payment option to your business account to begin receiving payments.
At IONOS, you have a dedicated contact person for personalised advice, tips to boost your online success, and technical support. Reach them via phone, chat and email, all at no cost to you as an IONOS customer.
We're always working to improve our customer support, and we're proud to have won several awards. These include Best Customer Engagement Initiative and Best Use of Customer Insight.
Looking for something else?
Check out these other great ideas.
Live Chat
Chat with one of our IONOS experts.