Buy your .ch domain now: quick and low-cost
Only
£
5
/1st year

excl. VAT
Perfect for your online presence in Switzerland.
The country domain for Switzerland

Solidify your Swiss market presence

Choose the favourable .ch domain name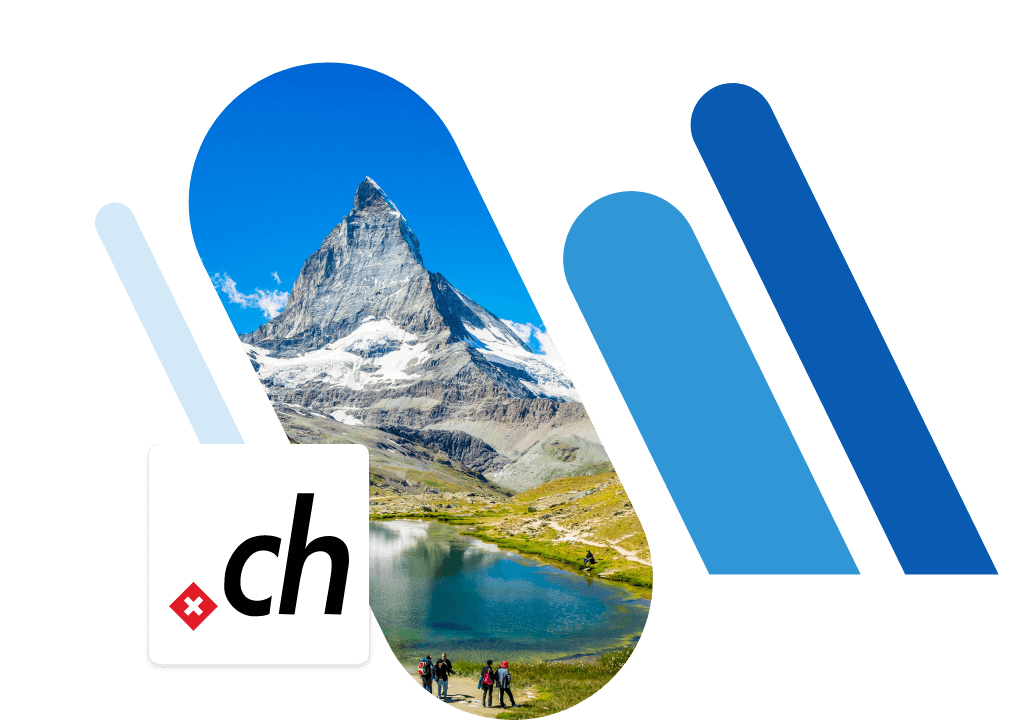 What is a .ch domain?
.ch is the official domain extension for Switzerland.
The country code top-level domain (ccTLD) has been around since 1987 and is intended for Swiss websites. .ch is one of the oldest domain extensions. For comparison, the country domain for neighbouring Germany (.de) was released only a year prior and .com two years before that. Neighbouring Austria did not receive its own TLD (.at) until 1988. Incidentally, the abbreviation comes from the Latin term Confoederatio Helvetica - just like Switzerland's car license plate.
In addition to the .ch domain, there's also the .swiss domain which is a generic TLD (gTLD) launched in 2016. Although any individual or company can register a website with a .ch domain, you must be domiciled in Switzerland to use .swiss.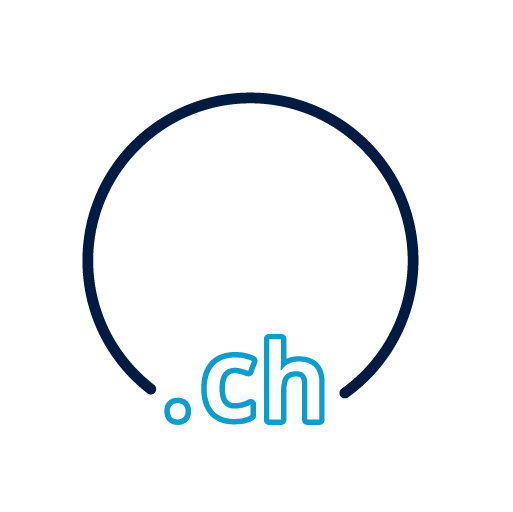 What is the benefit of a .ch domain?
When you register a .ch web address, you'll be able to establish a closer connection to Swiss customers.
The country-specific domain promotes trust and transparency in your brand. At the same time it may improve your search engine ranking. The .ch domain can also be used to create catchy or clever domain endings that play with the 'ch'.
Registering a .ch domain affords your web project the same status as any other traditional TLD on Google and other search engines. The domain extension is considered very secure. Websites that contain malware are immediately deleted by the registrar. This may further increase the trust of users.
FAQ
At IONOS, you can register a .ch domain for as little as £10 per year (£5 in the first year). In a price comparison, the .ch domain performs very well compared to alternative top-level domains that may incur significantly higher costs.
Note: .ch domains cannot be purchased at a one-off fee. Instead, domains are rented on an annual basis and renewed each year. So that you don't lose your chosen domain name, IONOS automatically renews your .ch domain until you decide to cancel it. It's worth bearing in mind that website hosting incurs an additional cost on top of any domain registration.
From startups to large corporations, any business or brand looking to establish a presence in the Swiss market should use a .ch domain – especially when operating local shops or offices. But your local presence is by no means a prerequisite, anyone can register the domain. That's why some companies with a connection to China, for example, use the .ch domain, although .cn would be the correct domain there.
You can register your low-cost .ch domain directly with IONOS. There are no specific requirements you need to fulfil because the TLD is open to anyone. Your new Internet address must contain at least 3 and at most 63 characters – other parts of the URL like 'www' and '.ch' are not counted. With our domain check, you can instantly find out if your desired domain is still available.
Yes, switching is super easy. If you're not yet an IONOS customer, you should first register a user account. Then you can start the domain transfer. You will need your previous provider's support to do so, including an authorisation code.
For a successful transfer, your .ch domain must have been hosted for at least 60 days previously.
Since .ch is the official TLD of Switzerland, it is suitable on the one hand for any individual and companies originating from Switzerland. On the other hand, it is also suitable for companies that are active in Switzerland and wish to reach a local audience. International companies may want to register their brand name in as many country-specific TLDs as possible in order to demonstrate their global presence and protect their trademark rights.
Besides the .ch domain, there is also .swiss for Switzerland. While the first (and older) variant is the country-specific top-level domain (ccTLD) of Switzerland, the .swiss domain is a much younger generic top-level domain (gTLD). For companies operating internationally, .swiss may be a better option since the abbreviation 'ch' is not familiar to everyone. However, the .swiss domain is only available to individual or businesses registered in Switzerland.
If you want to link your online presence to a specific canton, you could use other domains. The ccTLD for Greece (.gr) would be suitable for Graubünden, for example.
Yes, at IONOS you can add the Domain Guard when purchasing a .ch domain. DNSSEC is also included in the security package. This ensures that your sensitive DNS data does not fall into the hands of cyber criminals. In addition, Domain Guard ensures that your domain configuration is protected by 2-factor authentication.
The .ch domain has been available since 1987. This makes it one of the oldest top-level domains on the Internet. Only classics like .com, .net or .de are older. Switzerland plays a prominent role in the development of the web anyway. Tim Berners-Lee invented the World Wide Web there during his work at CERN.
Couldn't find what you're looking for?
We may still have the ideal solution for you
Live Chat
Chat with one of our IONOS experts.