Free DNS
Get free DNS hosting in the UK
Short loading times and high reliability

Servers based in the EU

Free to use with any domain
Get started for free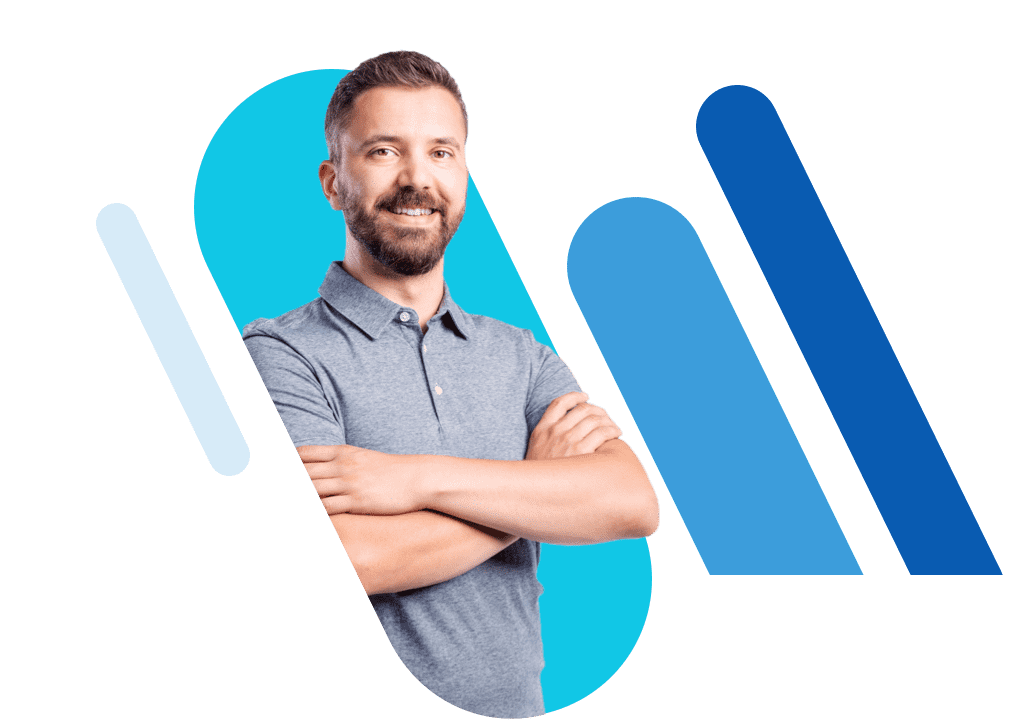 Try DNS for free
DNS Standard
---
Continue
Public DNS A public DNS server contains information about which website corresponds with which IP address.
Standard DNS records DNS records, or resource records, are the basic unit of information in the Domain Name System (DNS).
Anycast With 14 points of presence in Europe and the US, Anycast ensures fast connections and load times for websites and services.
Domain Connect Domain Connect is a protocol allowing service providers to easily integrate with an IONOS name server. This creates a great user experience when connecting a domain.
DynDNS via API DynDNS helps you to forward your home network's changing IP addresses to a fixed domain name.
All prices exclude VAT charged at 20%. VAT may be subject to change depending on your country of residence. Terms and conditions
apply
.
What is free DNS hosting?
Make sure your website is always available
Guarantee your customers optimal service with low latency and secure protection against unauthorised access or DDoS attacks. Our free DNS infrastructure provides speeds of over 100 Gbps and hundreds of server instances around the world.
How to get free DNS hosting
Free DNS is included in selected IONOS packages
When you buy a IONOS package with a domain, free DNS (Domain Name Service) is included. This means you get complete access to the free DNS services with domain registration, MyWebsite, web hosting, etc.
Already got a domain with another provider? No problem – you can order DNS Standard free of charge to use with your domain.
The benefits of free DNS domain hosting
Connects quickly
Due to the many access points in Europe, as well as hundreds of server instances, you can expect fast name resolution. This enables visitors to reach your content quicker.
Easy DNS API integration
Get from full access to your DNS settings through dedicated APIs, which allow you to easily configure DNS zones and records.
Link to existing domains
It's quick and easy to add any domains you have with another provider thanks to the Domain Connect protocol. All standard DNS records are supported.
Free DNS service – FAQ
No, DNSSEC is not included in the free offer. If you want more security and stability for your domain, you can opt for DNS Pro, which reduces downtime, greatly increasing the loading time of your site. In addition, you can take advantage of DNS with Premium Anycast technology, which does include a DNSSEC protocol. It's worth mentioning that you can also secure your domain with an SSL certificate.
No, Domain Guard isn't included in the free DNS service and has to be added separately. With this domain protection, you control all DNS traffic and get the best possible security with two-factor authentication. Plus, you'll also get a certificate of ownership for your domain and DNSSEC.
Yes, all IONOS customers have access to the DNS API for free. Here you can configure DNS settings as you see fit, changing all the most common records. You can also update DNS zones as well to ensure that your site is always reachable.
No, if your domain is hosted with another provider, you don't have to transfer it. You can order DNS Standard from IONOS free of charge and use it with your domain.
Couldn't find what you're looking for?
Check out these other great options.
Read more about DNS in the Digital Guide:
At IONOS, you have a dedicated contact person for personalised advice, tips to boost your online success, and technical support. Reach them via phone, chat and email, all at no cost to you as an IONOS customer.
We're always working to improve our customer support, and we're proud to have won several awards. These include Best Customer Engagement Initiative and Best Use of Customer Insight.