Dare to be different with a .be domain
Only
£
5
/1st year

excl. VAT
Register your .be domain and inspire confidence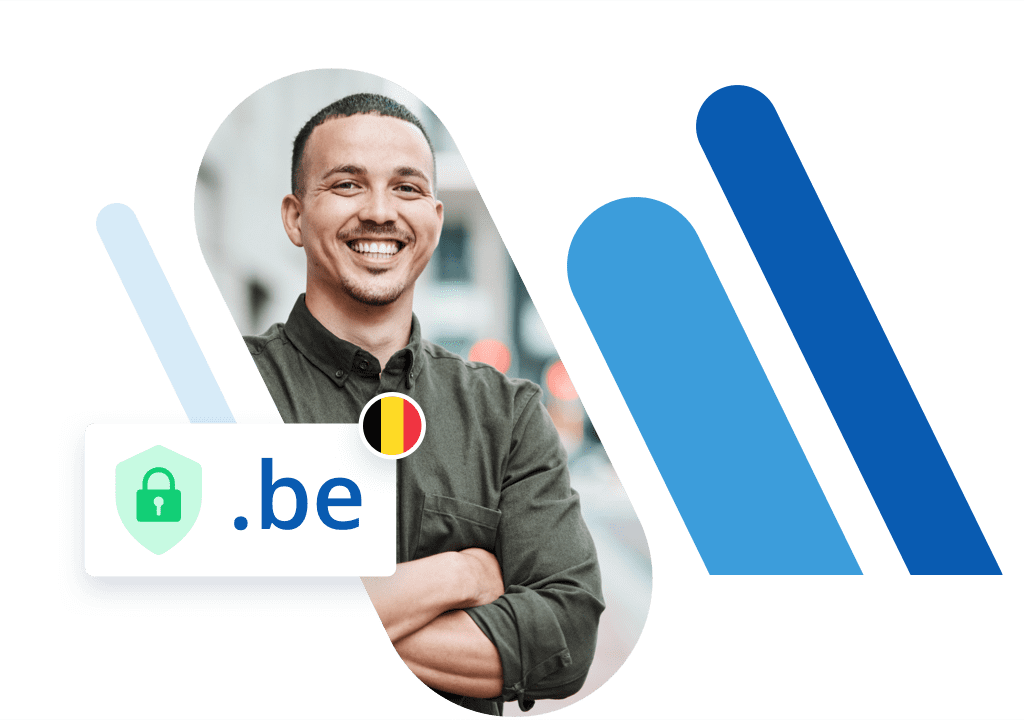 What is a .be domain?
The .be domain is a top-level domain and a designated country code for Belgium (BE). It became active in 1989. Country code top-level domains are generally reserved for use by authorities, individuals and businesses residing or acting in the relevant country. However, domains like .be are not restricted to Belgium-based businesses or individuals. Anyone can buy a .be domain. In fact, it's among the top 20 most popular country level domain extensions in Europe.
However, many people will automatically associate a .be domain with a Belgian company or organization. This makes the .be domain particularly suitable for local businesses. In November 2005, it was announced that registering a .be domain would be free until early 2006. This resulted in around 17,000 registrations on the first day of the promotion.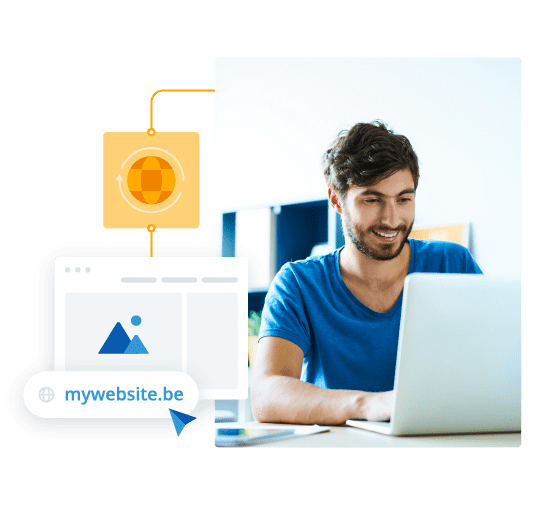 Which purposes are .be domains suitable for?
There are many good reasons to register a .be domain. If your establishment or company is based in Belgium, a .be domain could promote trust with visitors and customers because they can rest assured that they're visiting a national website. This promotes confidence and transparency. But a .be domain is not only suitable for Belgians. On the contrary, using the .be extension as part of clever wordplay makes your brand instantly recognizable.
For example, wantto.be or even the slight misspelling honey.be are domain names that customers may remember more easily. YouTube has jumped on the .be bandwagon and uses the domain hack youtu.be for their URL shortening service. A creative domain name is always a great way to connect with your audience.
Couldn't find what you're looking for?
We may still have the ideal solution for you
At IONOS, you have a dedicated contact person for personalised advice, tips to boost your online success, and technical support. Reach them via phone, chat and email, all at no cost to you as an IONOS customer.
We're always working to improve our customer support, and we're proud to have won several awards. These include Best Customer Engagement Initiative and Best Use of Customer Insight.
Live Chat
Chat with one of our IONOS experts.